The Story Of How Stormzy & Maya Jama First Got Together Is Very Relatable
15 January 2018, 13:45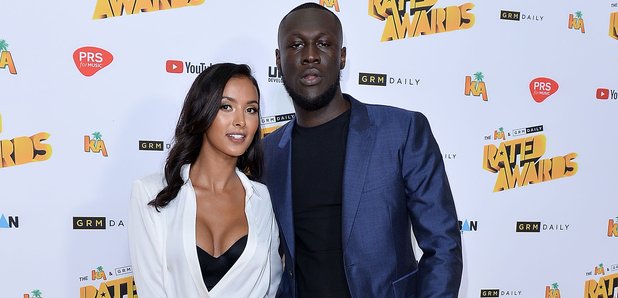 The couple have spoken about their relationship for first time.
Stormzy and Maya Jama have opened up about their relationship for the first time in an interview with Vogue.
The couple, who attempt to keep their romance out of the public eye, have done their first joint photoshoot and interview since getting together three years ago.
"We met in October, then we were going out by January," Stormzy revealed, before Jama added, "We met at [music event] Red Bull Culture Clash."
"You know, if I'm really honest, I knew I fancied him from the start. But I didn't want anything yet, because, you know, you're trying to do the whole friend situation first, and then I'd do, like, obvious hints that I fancied him and then take it back because I didn't know if he definitely liked me. It was a childish phase.
"And then one day we just kissed, and that was that!"
"It was three years and one month ago exactly," said Stormzy.
Maya Jama appeared in the music video for his hit single 'Big For Your Boots', while Stormzy dedicated his song 'Birthday Girl' to her.
"It's the nicest present you can get from someone because it lasts forever," she said.
They also revealed the secret to keeping their relationship strong despite their busy lives.
"The fact that we love each other," said Maya Jama. "That's the main thing, right?"