Stormzy Proved He Is Definitely NOT A Hip-Hop Head In This Hilarious 'Finish The Lyrics' Game
1 March 2017, 15:51 | Updated: 1 March 2017, 16:15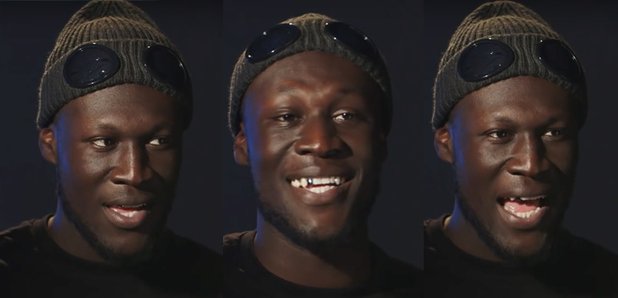 #Grime.
Stormzy and his debut album 'Gang Signs & Prayer' may be rapidly rising to the top, but his knowledge of Hip-Hop might need a little bit of work.
In a game of 'Finish The Lyrics' with Box TV, the British Grime MC sat in front of the camera to put his urban music trivia skills to the test.
Needless to say, we think it's time for this Grime kid to brush up on Tupac's discography...
Stormz, real name Michael Omari, slipped up on the lyrics of some serious Hip-Hop heavyweights, but managed to rectify the situation by nailing the UK rap questions.
"I knew there was gonna be Tupac and Biggie in here to get me down you know!" he exclaimed, before correctly identifying the lyrics to So Solid Crew, JME and Skepta.
The round concluded with Stormzy nailing the lyrics to 'Hello' by his favourite singer - and one of his biggest fans - Adele.
The 'Big For You Boots' star has been busy promoting 'GSAP' this past week, recently dropping by Sunday Brunch to cook up some spicy chicken.
'Gang Signs & Prayer' is available now to download, stream and purchase.