Stormzy Donates £9000 To Aspiring Harvard Student's Tuition Fees
16 May 2017, 10:14 | Updated: 16 May 2017, 10:26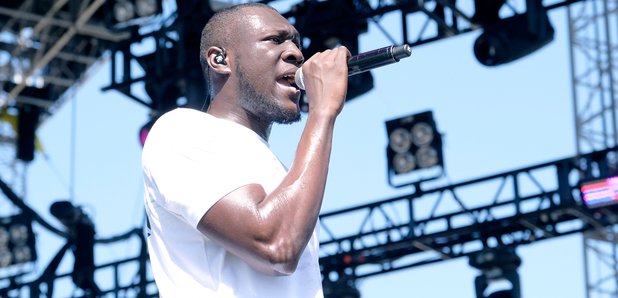 Stormzy made her dreams come true with his generosity.
Stormzy has donated £9000 to a student's crowdfunding campaign, allowing her to study at Harvard University in the US.
Oxford University student, Fiona Asiedu, was aiming to raise a total of £12,000 in four weeks to help pay for her tuition fees and other expenses.
However the crowdfund lasted less than 24 hours, thanks to an incredibly generous donation from Stormzy.
The 'Big For Your Boots' rapper initially retweeted the appeal for people to donate to Fiona's cause, then decided to give her £9,000 himself.
I am not airing anyone and will reply but please LOOK AT WHAT GOD DID. £12k in 20 hours. BLINDED. BY. HIS. GRACE. #SW2Harvard @FionaJ_A pic.twitter.com/lk4pjo1YU2

— #SW2Harvard (@FionaJ_A) May 15, 2017
Stormzy reportedly donated the huge sum of money under his real name Michael Ebenazer Kwadjo Omari Owuo Junior but later changed it to anonymous.
Fiona, from South London, will now start her course in Human Development And Psychology at Havard University in August.
Stormzy hasn't officially commented on his donation but has agreed to go for a "thank you chicken" at Nando's with one of the campaign's supporters.
@StephGump deal!

— #GSAP (@Stormzy1) May 15, 2017
@Stormzy1 @StephGump About you are trying to make plans and not invite me

— #SW2Harvard (@FionaJ_A) May 15, 2017
Interestingly, Fiona was vice-president of Oxford University's African and Carribean society in 2016, which Stormzy famously visited last March.
Who told you there's no black people in Oxford? Tell my man SHUT UP!
Oxford ACS x @Stormzy1
Absolute Inspiration pic.twitter.com/L8BACFuhvS

— Oxford ACS (@OxfordACS) March 8, 2016
Meanwhile, Nicki Minaj recently confirmed that she plans to start her own charity dedicated to helping students pay off their university tuitions.