Dizzee Rascal Reveals He Turned Down Stormzy Song Because He Used His Lyrics
21 August 2017, 13:08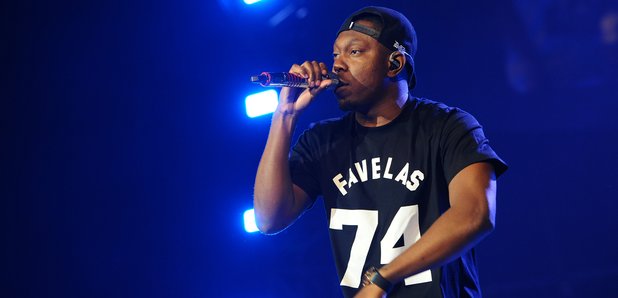 The pair are yet to collaborate.
Dizzee Rascal has revealed the reason is yet to collaborate with Stormzy.
The 'Boy In Da Corner' star, who performed at V Festival over the weekend, claims he almost featured on Stormzy's 'Return On The Rucksack' but turned it down as it already featured one of his verses.
"Me and Stormzy were going to get in the studio but I didn't feel it was right," he told The Sun.
"The song he sent me was 'Return Of The Rucksack'. The chorus, that's actually a verse from one of my songs – Seems 2 Be.
"I've had a lot of artists do that, sampling my stuff and wanting me to jump on it.
"He quotes so many of my lyrics but the new generation won't know that."
Interestingly, Stormzy also didn't appear on Dizzee Rascal's new album 'Raskit'.
Dizzee also revealed that Formula One World Champion Lewis Hamilton might also be lining up an unlikely rap career.
"I did an event last year and he was telling me he was making music.
"He's one of the most legendary racing drivers on the planet ever, so why are you going to drop that and put out rap songs?
"But he wouldn't be the first athlete that's done it and been successful. [Retired basketball star] Shaquille O'Neal has got two platinum albums."