Stormzy Disses The BRITs & Boxer Dillian Whyte In New 'One Take' Freestyle
25 January 2016, 10:42 | Updated: 25 January 2016, 10:46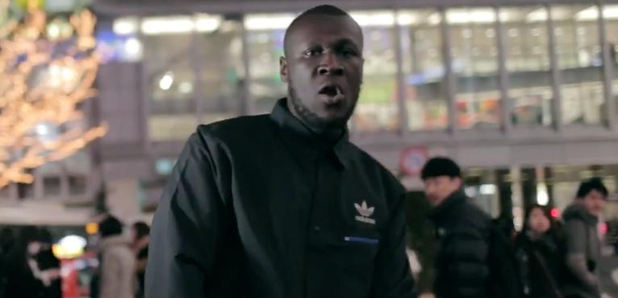 The MC gets some things off his chest.
Stormzy has unleashed a new Grime freestyle, taking shots at The BRITs and boxer Dillian Whyte – who recently claimed he could "knock him out".
The Grime MC, who is currently in Tokyo, revealed his frustrations over the Rude Kid-produced beat.
"None of my Gs nominated for BRITs are you taking the p***? Embarassing," he raps.
"Last year they told the mandem that to be nominated you gotta go in UK charts/ Soo…. What do we do? We chart! Don't come here with your lies – don't start."
Watch the visuals below:
(Warning: This clip contains language that some people may find offensive.)

Stormzy also sent a message to boxer Dillian Whyte, he recently called him out in an interview.
"Man are like 30 plus, how embarrassing/ Now they want to start with us, that's embarrassing."
Stormzy performed his single 'Shut Up' during Anthony Joshua's title fight with Whyte last year.