Stormzy Deletes All Of His Social Media Accounts, Sparks Album Rumours
25 November 2016, 10:50 | Updated: 25 November 2016, 10:51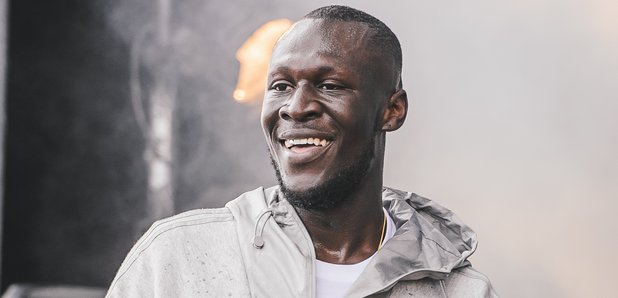 Where is Stormzy?
Stormzy has deleted all of social media accounts amid rumours that he is set to release his debut album.
The 'Shut Up' rapper mysteriously stopped using social media accounts in September, after announcing that he had postponed all live shows for the rest of the year.
And following his latest move, fans have started speculating on Twitter:
Stormzy deactivated his social media profiles...... you know why? Because the album is going to be a classic

— JJ. (@Jay_Brooks91) 24 November 2016
Stormzy deactivated social media, lard this album is going a next ting

— Julien (@julien_sound) 25 November 2016
Stormzy's fully gone incognito to finish his album

— That Speedy Iguana (@Dan_J_Farrell) 24 November 2016
Stormzy deactivated this album is getting all his attention! You already know it's gonna bang

— Sloth x Sean (@SlothVisuals) 24 November 2016
stormzy deleted all social media..it must be close to album time #Scary

— Zaddy Roosevelt (@KazzyChase) 23 November 2016
I miss Stormzy on Twitter/snap. Donny just ghooosted. Album is due to be fiiiire

— Negan (@Super_Shaq) 21 November 2016
Interestingly, Stormzy was also mysteriously absent from the MOBOs, despite being nominated for numerous awards.
Is Stormzy about to release his new album?