Stormzy Had The Best Response Ever For A Racist Fan On Twitter
16 March 2016, 15:09 | Updated: 18 March 2016, 19:06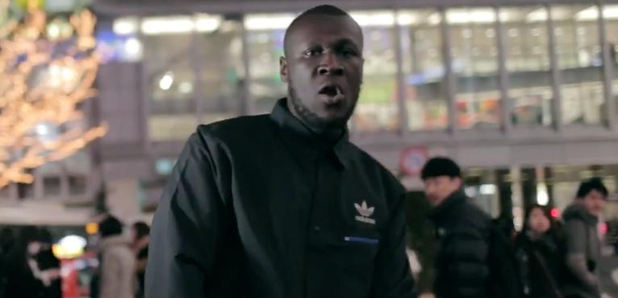 The MC took to Twitter to highlight the "racist scum".
Stormzy has taken to social media to draw attention to a fan who used a racial slur against him.
The fan posted a Facebook status about the Grime MC following an alleged incident between the pair, writing:
"Well not many people can say they met Stormzy face to face... he tried kicking off with me... Shame you didn't get past your guards so I could snap your jaw you f***ing jungle monkey".
Stormzy then took a screenshot of the post and added the following caption:
"Can we all help to find young lovely Joey here's employer, university or mother so they can see this, jungle monkey ya na, big man like me."

He then went on Twitter to address the situation further.
Love how Twitter comes together to air out racist scum

— #MERKY (@Stormzy1) March 15, 2016
Yes I will grass up/snitch up lil racist scumbags. I'll even sit down and have a cuppa with your mum and discuss how we can resolve it lol

— #MERKY (@Stormzy1) March 15, 2016
Because unfortunately if I knock someone out I get arrested and risk my career.Which isn't intelligent. So yes I'll air man out all day long

— #MERKY (@Stormzy1) March 15, 2016
If you think I became a musician to tolerate man chucking out racist remarks you've lost your fucking mind I'm not the one

— #MERKY (@Stormzy1) March 15, 2016
Meanwhile, Stormzy also recently made headlines after getting his own meal added to the menu at Nandos.
After asking the chicken restaurant to include his own halloumi cheese on garlic bread concoction, they responded by showing an updated menu with an all-new #Merky burger.