Stormzy Finally Signs Huge Deal With Major Label Atlantic Records
20 January 2018, 10:56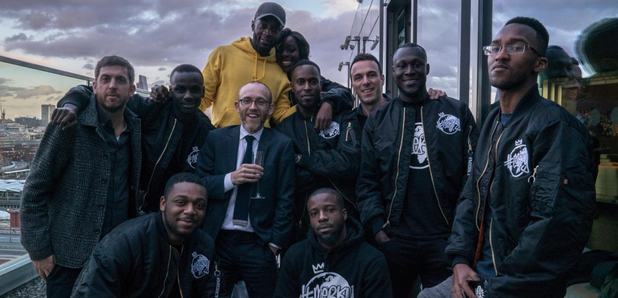 "Beginning of a new chapter"
Stormzy has finally signed a huge deal with major label Atlantic Records, following the success of debut album 'Gang Signs & Prayer'.
The Grime MC, who has been an independent artist up to this stage of his career so far, has now opted to partner with the major record label.
Stormzy made the big announcement across his social media platforms, with a group picture that included his #Merky team, including Capital XTRA's DJ TiiNY, along with members of Atlantic.
"Beginning of a new chapter. Looking forward to delivering more music, more bodies of work and to start developing and working on new talent on the #Merky roster. Let's work," said Stormzy.
It is believed the record deal will help Stormzy to become a huge global artist, as well as to build a roster of new talent through his label #Merky.
Stormzy's debut album 'Gang Signs & Prayers' was released independently through his label #Merky and finished in the top 10 best-selling albums of 2017 in the UK.
Meanwhile, Stormzy is set to perform at next month's BRIT Awards, where he's nominated for two awards.