Adidas Responds To Rumours Of Stormzy Wearing 'Fake Yeezys'
15 November 2017, 10:26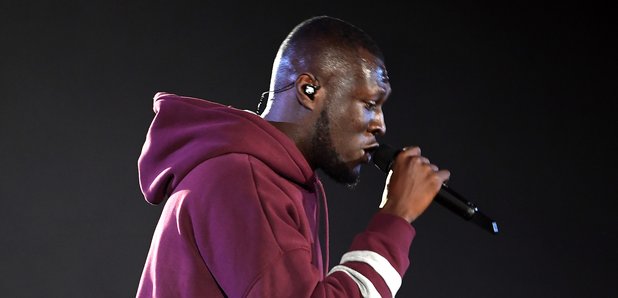 The truth is out.
Adidas have responded to rumours of Stormzy wearing a pair of fake Yeezys on stage at the EMAs 2017.
The Grime MC engaged in a Twitter spat with popular fan page Yeezy Mafia after they accused him of wearing replicas, with photo evidence splitting fans opinions online.
Stormzy hit back at the account and attempted to clarify the situation, posting screenshots of the original packaging as proof that the shoes were in fact genuine.
Following the backlash, adidas' Vice President of Global Entertainment and Influencer Marketing Jon Wexler has squashed any questions regarding the authenticity of Stormzy's Yeezys.
"Shoes 100% real!" wrote Wexler, confirming that the shoes were not faux.
huge shoutout to @Stormzy1 for always showing #teamadidas so much love! #adidasfamily since day 1! Shoes 100% real!

— jon wexler (@wex1200) 13 November 2017
Yo my g @theyeezymafia pic.twitter.com/7TM8K5oYnI

— #GSAP (@Stormzy1) 13 November 2017
Stormzy also addressed the rumours on Snapchat and set the record straight before taking shots at Yeezy Mafia.
"I'm a big man to be wearing f***ing fake Yeezys, you d******ds," said the Croydon native.
"If you're a f***ing Yeezy expert, why don't you f***ing get a real job?!"
Reason number 64829 why we love @Stormzy1 pic.twitter.com/QYednh2Fmb

— SOPHIE (@SOPHIEHOWELLUK) 13 November 2017
Meanwhile, the rapper scooped up the award for Best Worldwide Act for the UK & Ireland during the MTV award show.
As well as Stormzy, other performers on the night including Eminem, Travis Scott and more.