Stormzy & Little Mix Drop Their New Collaboration 'Power' - LISTEN
26 May 2017, 10:44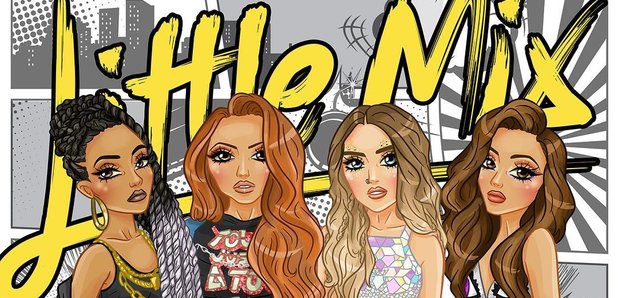 The Grime MC has dropped his own verse on the pop princesses' empowering anthem.
Stormzy has teamed up with Little Mix for their hotly-anticipated new single 'Power'.
The surprising collaboration sees the 'Big For Your Boots' rapper drop his own punchy verse on the popular group's girl power anthem.
"As long as I'm alive, then I'll be sponsoring your pride / You know there's power in a couple, let me compliment your vibe" raps the Grime MC.
Listen to 'Power' Feat. Stormzy below:
Both Little Mix and Stormzy teased the collaboration in the run-up to the single's release this week.
The announcement originally caused controversy among fans of both parties, with Little Mix's followers questioning the presence of a male feature on a 'female empowerment' song.
can you please stop add a feature in every damn song? it's a song about FEMALE power, we don't wanna a man on it @LittleMix

— lizzie (@lmjnpower) May 19, 2017
@LittleMix @Stormzy1 Why are you ruining a female empowerment song with a man like you ruined an LGBT song with a straight feature? Why water down your message?

— libby (@JerrieTrash) May 19, 2017
A number of Stormzy's fans had reservations about the link up.
Stormzy about to collab with little mix and people are still calling him a grime artist? nah not my grime

— Big Papi (@JobsonZulu) May 19, 2017
Can't believe people still defend stormzy as a decent grime artist if skepta did a track with little mix he'd be called a disgrace

— Bown (@_bown_) May 20, 2017
However, Stormzy, real name Michael Omari, soon provided his own explanation as to why he chose to work with the group.
Coz I rate Little Mix. More than I rate some rappers tbh https://t.co/JWUOhn3SEJ

— #GSAP (@Stormzy1) May 19, 2017
'Power' is available now to stream, download and purchase.
Meanwhile, Stormzy has just concluded the European leg of his Gang Signs & Prayer Tour.
The rapper is set to be a regular on the festival circuit this summer including appearances at Parklife, Glastonbury and V Festival.