Snoop Dogg Hits Back At 50 Cent & Offers To Pay Power Actor's Debt For Hilarious Reason
30 May 2019, 11:52 | Updated: 30 May 2019, 16:06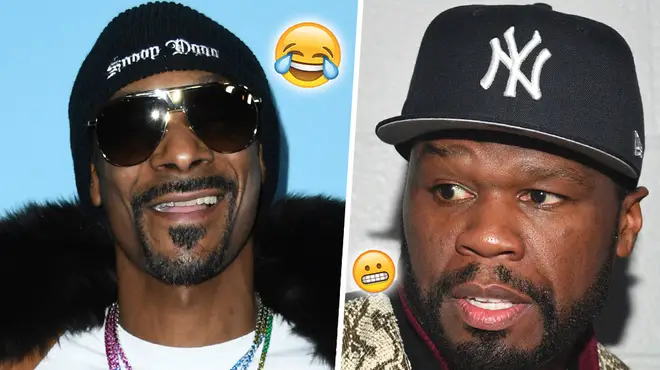 Snoop Dogg has just offered to pay Power Actor Rotimi's alleged '$300k debt' to 50 Cent, for the most hilarious reason ever.
50 Cent recently announced his latest victim of his debt collection spree, who happened to be Power co-star Rotimi. Fiddy claimed that Rotimi owes him $300K, which Rotimi denied during an Instagram video he made, addressing the allegations.
Snoop Dogg has chimed in on the back-and-forth beef between 50 and Rotimi makes it clear he is backing Rotimi. The legendary rapper even offers to pay Rotimi's alleged debt, with a hilarious reason behind it.
Snoop Dogg took to Instagram to let Rotimi know he "got his back" and will pay off his alleged $300k debt to 50 Cent.
During the video Snoop posted, the legendary rapper hilariously said: "50, I'mma pay you what Rotimi owe you, cuh. 'Cause I don't want him to get killed on Power. I think you gon' kill him next 'cause he owe you money".
Snoop continued: "Don't kill him. I'mma pay him for you. How much he owe you cuh? Let's talk about it,".
He then added: "Rotimi, I got you cuz. Nigeria, I have your back," with an Nigerian accent.
Rotimi shared a video post on Instagram denying that he owes 50 Cent money. He captioned the video "It's crazy when you start to get to a level of success and people wanna start coming at you".
Naturi Noughton (Tasha from Power) also showed her support of Rotimi's post by commenting strength and heart emoji's.)
Rotimi's album "Walk With Me" just reached no.1 on the charts as the best R&B album.