Snoop Dogg Responds To Rumours That Tupac Is Still Alive
31 October 2017, 15:15
Snoop has spoken...
Snoop Dogg has addressed the ongoing conspiracy theory that Tupac is still alive.
Speaking to television host Steve Harvey, the 'Drop it Like It's Hot' rapper shared his thoughts on the death of his long-time friend and label-mate.
During the interview, Harvey discussed Ice T's recent investigative TV special that explores the deaths of Tupac and fellow legendary rapper Biggie Smalls.
Harvey mentions that the special sees Suge Knight allude that Tupac may be alive, before asking Snoop: "What do you think?"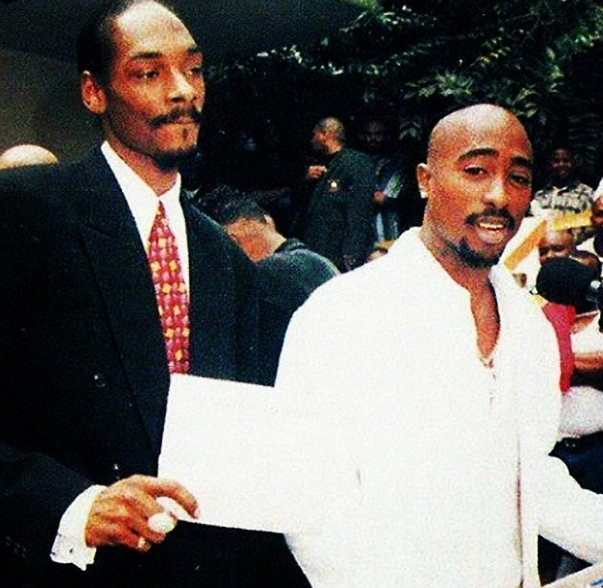 "That's good TV!" quipped Snoop, before taking on a more serious tone.
"You know, my homeboy is resting in peace," he said, "I know people still want him to be here and they love him so much to where his legacy overwhelms everything,"
"But at the same time, you've got to know and understand why when God takes you home, he takes you home. That's where you are."
Meanwhile, the rapper recently dropped his new EP 'Make America Crip Again' following his Trump-diss music video earlier in the year.