Snoop Dogg Responds To Kanye West By Photoshopping Him As A White Man
4 May 2018, 11:11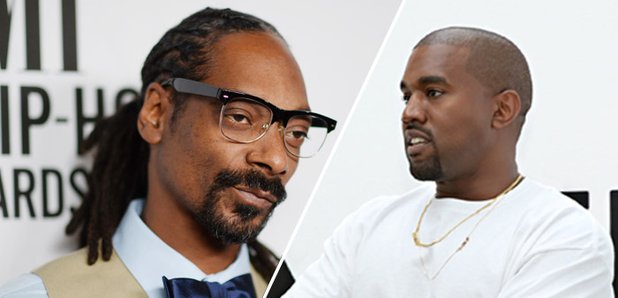 The rapper posted the image in the wake of West's controversial comments on slavery.
Snoop Dogg has responded following Kanye West's controversial comments about slavery.
Earlier this week, the 'Fade' rapper suggested that slavery was a "choice" during an explosive interview with TMZ, which resulted in severe backlash.
Following West's comment, Snoop Dogg took to Instagram to roast the rapper by posting a digitally-lightened image of his face, making him appear white.
"The new. Kanye well allwhite now way to go dude," he wrote in the caption.
West has been dividing the opinions of both his peers and the public with his surprise Twitter resurgence and controversial interviews.
Along with T.I., John Legend, The Game and 50 Cent, Snoop hasn't been shy about airing his views on Kanye - the rapper recently compared him to the main character in 'Get Out'.
"Is it me, or is that n***** Kanye West one of the n****** from 'Get Out'?" he said, echoing the views of many before him.
"They f***ing you up, cuz! You need to get out of that house."
Meanwhile Kanye is said to be seeking a restraining order against US rapper and record producer Daz Dillinger, who recently urged the LA Crips gang to come for him.
After receiving Dillinger's initial threat, West appears to have hired some extra security to ensure his safety in California, where he resides with his family.