Snoop Dogg Wants To Help Simon Cowell Find Next UK Hip-Hop Superstar
2 June 2017, 10:01 | Updated: 2 June 2017, 10:23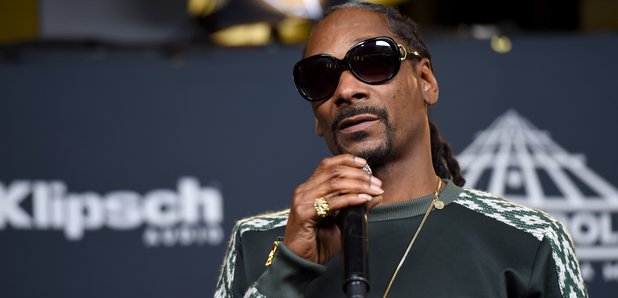 Snoop is on the search for new talent.
Snoop Dogg has revealed that he wants to help Simon Cowell find the next Hip-Hop star from the UK.
The West-Coast rapper, who said he would collaborate with controversial X Factor act Honey G last year, is now ready to find more credible Hip-Hop talent.
"Simon knows I want to find him a hip hop star on X Factor," he told The Metro.
"There is so much hip hop talent on the streets of the UK — but they ain't got nobody to develop it."
He continued: "I have spoken with Simon. I told him I would clear my schedule to come and help out at the audition stages and find him a global hip hop star and he seems interested — he knows the value of finding one.
"The X Factor has done great at finding pop stars, but it still hasn't found a hip hop star. They are among the highest-earning artists in the world. Simon knows it makes sense to try and find one."
Snoop sparked controversy last year, when he pledged his support to X Factor act Honey G, who was branded as "racist" by some fans.
Meanwhile, Snoop recently released his 15th solo studio album 'Neva Left', which followed up his 2016 LP 'Coolaid'.