Bow Wow Threatens To "Pimp" Out Donald Trump's Wife Following Snoop Dogg Drama
16 March 2017, 10:23 | Updated: 16 March 2017, 10:28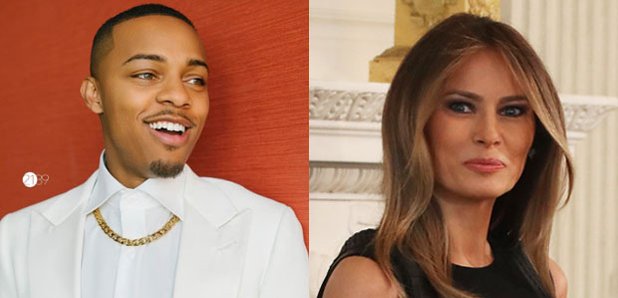 Things are heating up.
Bow Wow has threatened to pimp out the FLOTUS Melania Trump, following the US President's recent feud with Snoop Dogg.
The rapper fired off the tweet after Donald Trump suggested that Snoop should be jailed after pretending to fire a gun at a clown version of the President in his latest music video.
Read Bow Wow's now-deleted tweet below:
"Ayo [Donald Trump] shut your punk ass up talking sh*t about my uncle Snoop Dogg before we pimp your wife and make her work for us."
After Snoop Dogg's controversial music video was released, Trump warned Snoop Dogg about his behaviour on Twitter.
Can you imagine what the outcry would be if @SnoopDogg, failing career and all, had aimed and fired the gun at President Obama? Jail time!

— Donald J. Trump (@realDonaldTrump) 15 March 2017
Following the incident Snoop Dogg appears to have responded to Trump on Instagram.
"The all want to ask me questions and interview me, but guess what? I got nothing to say, mate," said Snoop.
Meanwhile, the director of the music video Jesse Welle has also added his opinions.
It's just a prank bro @realDonaldTrump

— Jesse (@Jessewelle) 13 March 2017
Watch the video below:
Is it offensive?