Skrillex, Kill The Noise And Milo And Otis Remix Duck Sauce's 'NRG': New Music
17 March 2014, 12:01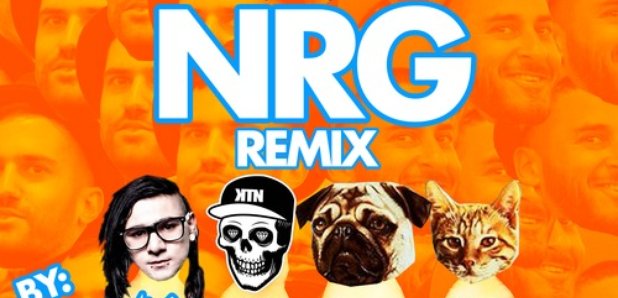 Hear the big new remix.
Skrillex, Kill The Noise and Mile & Otis have teamed up to remix EDM super-group Duck Sauce's (aka DJ A-Trak and Armand Van Helden) new singe 'NRG.'
The re-working hears big drops and metallic bells added to the sound without losing Duck Sauce's house sound.
Listen to Duck Sauce - 'NRG (Skrillex, Kill The Noise And Milo And Otis Remix) below:
In a Beyonce-like stunt Skrillex recently dropped a new album out of the blue. 'Recess' was made available to stream through his new gaming app 'Alien Ride' and features a collaboration with Chance The Rapper on 'Coast Is Clear.'