Stream Skrillex's New Album 'Recess,' Including His New Collaboration With Chance The Rapper
20 March 2014, 10:16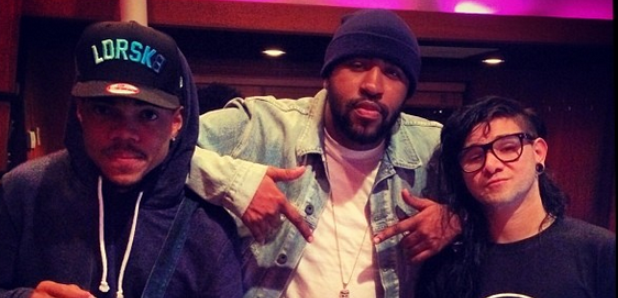 Skrillex has also made his new album 'Recess' available to stream.
Update
Following its release on Skrillex's app 'Alien Ride,' his new album 'Recess' is now available to stream in full.
The album features Skrillex's highly anticipated collaboration with Chance The Rapper on 'Coast Is Clear' plus collaborations with Diplo and Milo & Otis.
Stream 'Recess' below:
11/03/14
Skrillex and Chance The Rapper were pictured in the studio together a couple of months back but no clue was given as to what they were working on, or if they were working on anything at all.
But apparently, "the coast was clear" as a collaboration between the electronic super producer and new kid on the rap scene has been unveiled.
I think the coast is clear , let's go @chancetherapper

— Skrillex (@Skrillex) March 11, 2014
Listen to Skrillex and Chance The Rapper's 'Coast Is Clear' below:
The new track is homed on Skrillex's new album 'Recess,' which he has made available to stream through his new gaming app 'Alien Ride.'
I'm streaming my album on my app right now ..you can download it for free at http://t.co/if9XvWT266