Skepta Talks Top Boy, Drake, Pharrell And More In Rare New Interview
9 May 2016, 14:27 | Updated: 9 May 2016, 15:18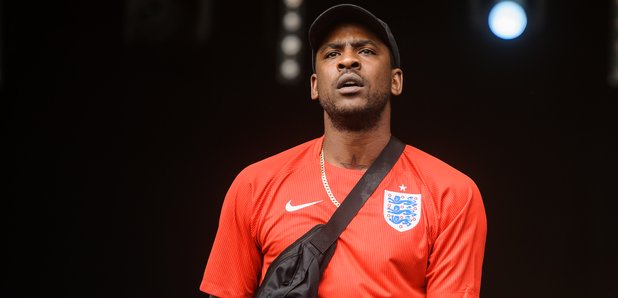 The 'Konnichiwa' MC has spoken out in a rare interview.
Following the release of his highly-anticipated new album 'Konnichiwa', Skepta has opened up in a new revealing interview.
Speaking to Time Out, the Grime MC addressed a number of interesting topics including 'Top Boy', Drake's record deal with Boy Better Know and more.
Check out highlights from the interview below:
On the new series of 'Top Boy':
"Despite all the articles online, I am not working on bringing back 'Top Boy'! They [Ashley Walters and Drake] are working on bringing it back.
"I've proper learned about the internet now. People say something and then everyone just believes it. I just laugh at it now."
On Drake and Boy Better Know:
"We're putting together an official worldwide BBK label, but we haven't talked about how it'll work yet.
"It'll be separate to his [Drake] existing contracts. Trust me, I am not gonna sue Lil Wayne."
On working with Pharrell:
"Pharrell was so easy to work with. It's an ego-less room. I was in the studio in my SOCKS."
On hanging out with Puff Daddy in 2011:
"Me and Diddy went to a pool party. I tried pushing this girl into the water and this guy comes over: "Don't touch my girl!" I end jumping out of the pool to fight him. Diddy was like: "Skepta, man, just chill!"
"But I go: "Nah! Who does this guy think he is?" He's probably thinking: "I've seen this crazy shit before [with Biggie]. People die from this s**t." He didn't stay in touch. I've changed a lot since then."
On almost signing a record deal:
"They [record label] were like: 'We understand you've done this all yourself, Skepta. You can have a deal like no-one else has got! You can have this, Skepta! You can have that, Skepta!' And I nearly broke.
"But I just wanted to know, if all else fails musically, could I make a CD and take it worldwide by myself. Like do you actually have to do this record label thing? And then I found out it was all a mirage. They just didn't have anything for me."
On the current popularity of Grime:
"People who think Grime is back are sheep that follow the media. People who aren't sheep know Grime never went away. There were still raves. Even when I was doing poppier tunes, I'd still take the same lyrics and spit them on a Grime beat for the real fans."
Skepta's new album 'Konnichiwa' is out now, featuring appearances from Pharrell, Boy Better Know, Novelist and more.