Skepta Responds To Rolls Royce After They Pull His Advert Over Seatbelt Backlash
11 December 2017, 15:48 | Updated: 11 December 2017, 15:56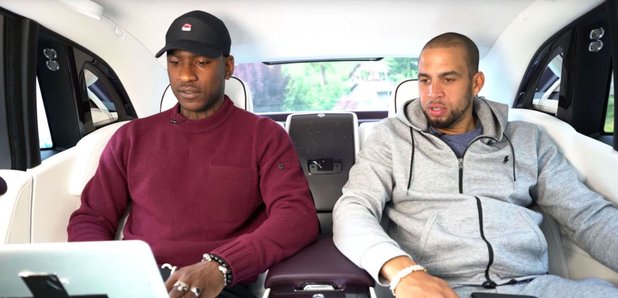 The company pulled the advert after complaints that the 'Shutdown' rapper wasn't wearing a seatbelt.
Skepta has responded to Rolls Royce after they removed an advert of him producing music in the back of one of their cars.
In the video, the Mercury Prize-winner can be seen being chauffeured around the Swiss Alps in the back of a £360,000 Rolls-Royce Phantom, whilst crafting a song with a friend in the seat next to him.
However, the luxury car maker soon pulled the video following backlash from road safety campaigners after it was noted that neither of the men were wearing a seatbelt.
"It ain't safe" quoted the president of the AA quoted a Skepta lyric in response to the apparent gaffe, before Skepta came back with his own response.
The grime artist took to Twitter to share a photo of a buckled seatbelt, with the 35-year-old rapper adding a lightbulb emoji in the caption.
8 December 2017
Edmund King, President of the AA, added: "Perhaps Skepta, the great grime artist, should listen to his own song - It Ain't Safe - before rapping in the back of a Rolls-Royce, apparently not wearing a seatbelt,"
"Remember 'it ain't safe' ever to travel in any car, no matter how safe, without belting up."
Rolls Royce are yet to issue a public statement on the incident.
Meanwhile, Skepta recently dropped the trippy music video for 'Ghost Ride', his new collaboration with A$AP Rocky and A$AP Nast.