Skepta To Launch His Nike Air Max 97 Trainer With Special Moroccan Event
31 August 2017, 11:40 | Updated: 31 August 2017, 12:26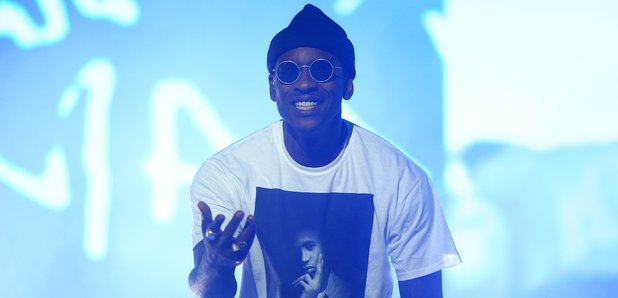 Skepta will launch his trainer in style.
Skepta has revealed that he plans to launch his new Nike Air Max Sk collaboration, at an event inspired by a Moroccan souk on 2nd September.
The Grime MC, who recently starred at Boy Better Know's O2 Takeover Day in London, will fuse a classic London street market with elements of a Moroccan souk.
The one-off event will feature live performances from artists including Stefflon Don, Maximum, 67, Sir Spyro, Ms. Banks and more.
All vendors have been hand-picked by Skepta and include complimentary haircuts by his barber Hollywood John and nail art from WAH London, as well as drinks by Rita's and vegan food vendor Cook Daily.
Get tickets for the event via Nike here.
"I am blessed to have been able to travel the world doing what I do. After touring so much, I was looking for some peace.
"I found Morocco, and it was perfect. Everything I wanted to feel about peace, I found it there. I like the architecture, the pastel colours, the taxis, the way that you could just go into a small little souk, open a door and it brings you into a big, massive, beautiful new world that you never would have expected."
Skepta revealed he "took the colour palette of Morocco into consideration, but also the palette of the 1999 Air Tuned Max" when designing them.
"That was the first shoe I ever saved up money to buy, so I wanted to bring its magic to the 97 — the magic that made me first love Air Max when I saw it as a child," he said.
Skepta's new Nike Air Max 97 Sk will retail for £144.95.