WATCH: Skepta Wins 2016 Mercury Music Prize For 'Konnichiwa'
15 September 2016, 22:43 | Updated: 16 September 2016, 12:31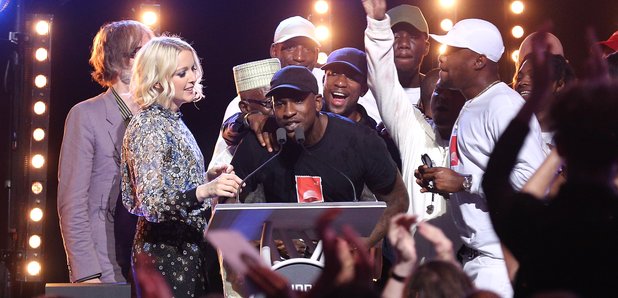 Grime wins!
It's official - Skepta has won the 2016 Mercury Music Prize for his album 'Konnichiwa'.
The Grime album, released in May 2016, went to number two on the UK album charts.
Skepta's win is the first win for Grime music since Dizzee Rascal won for his iconic 'Boy in da Corner' back in 2003.
During his acceptance speech Skepta shouted out fellow nominee Kano, saying; "Kane - for life bro - we did it."
Watch below:
He also took time to mention his parents and their impact on his success: "And lastly, my mum and dad, and all my friends mums and dads - because they made us, they gave us that voice in our head that's talking to keep us in line to keep us in check".
Against betting shops odds, Skepta beat David Bowie's posthumous album and albums from Radiohead, Bat For Lashes and The 1975.
Congratulations Skepta!