Skepta's New Album 2018: Release Date, Songs, Tracklist & Everything You Need To Know
8 May 2018, 14:01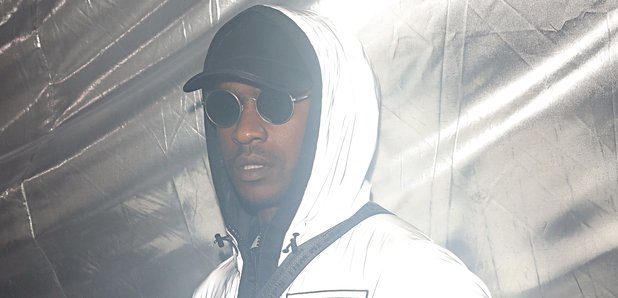 While we patiently wait on Skepta's next move, here's everything we know about the upcoming album from the 'Shutdown' hitmaker.
It's been almost two years since Skepta released his highly-anticipated album 'Konnichiwa'.
And fans are desperately seeking clues about when the Grime MC's next full LP will be released, following recent songs such as 'Look Alive' and 'Ghost Ride'.
We know that Skepta has been working hard in the studio - with pictures surfacing online proving that the North London artist is definitely recording new music.
But what do we know about Skepta's upcoming album? Will it be a solo album? Another mixtape? Or something different entirely?
Here's everything we know about Skepta's new album.
How many songs are on it?
Since the release of 'Konnichiwa', Skepta has released a handful on collaborations and standalone songs. His Vicious EP includes underground hits 'No Security' and 'Hypocrisy', but it's doubtful these will appear on the new album.
The rapper has also been in the studio with a number of UK artists including Dizzee Rascal and AJ Tracey, as well as rapper Suspect. Could they all feature on the album?
In May 2018, Skepta released a song called 'Pure Water', which may appear on his new album.
When will it be released?
Despite not announcing an official release date for the album, Skepta has been booked as a headliner for a number of festivals this summer, including Manchester's Park Life on 9th-10th June and London's Lovebox on 13th-14th July.
Skepta has also been dropping a number of hints that new music is on the way after being pictured with Dizzee Rascal in the studio. The rapper has also sent new music to AJ Tracey.
Does this mean the album is coming before Park Life music festival?
skepta just sent some heat to my inbox

— GTraceO (@ajtracey) April 24, 2018
Who is producing it?
Skepta is more than likely to produce some songs on his new album. The Grime MC also doubles up as one of the best producers in the UK, lending his hand to some of his biggest hits.
However since his ascension in the music industry following the release of 'Konnichiwa', producers from around the world will be dying to work with Skepta on new music.
The album may also contain a number of love songs or references to his rumoured relationship with supermodel Naomi Campbell.
What is it called?
Skepta is yet to announce the official name for his new album! Watch this space! However after recently being made a Chief in his native country Nigeria, the album may have an international theme.