Iggy Azalea Wants Nothing To Do With Rita Ora's 'Lady Marmalade' Remake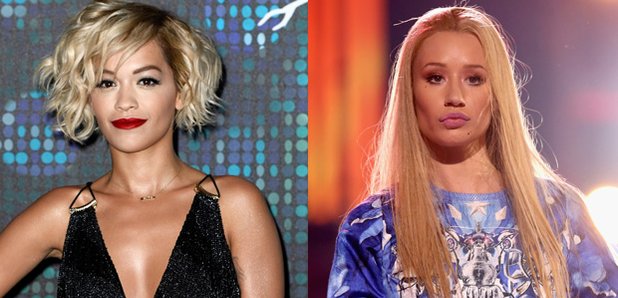 Iggy thinks the song should be left alone.
Iggy Azalea has distanced herself from rumours that she will feature on Rita Ora's reported remake of 'Lady Marmalade'.
Rita told The Sun that she wanted to put together an all-female supergroup to recreate the classic song.
"It's always been my goal to create another 'Lady Marmalade', she said.
"I'm trying to round up the troops – I think it would be me, Miley [Cyrus], Charli XCX – she'd be fun – and Iggy [Azalea]."
However the Australian rapper has taken to Twitter to claim she wants no involvement in the song.
Please leave me out of the whole Lady Marmalade conversation. I have nothing to do with ritas ideas & agree it should be left alone. Thanks

— IGGY AZALEA (@IGGYAZALEA) October 12, 2015
The pair collaborated on hit single 'Black Widow' last year.
The original 'Lady Marmalade' was recorded in 1975 by soul group Labelle.
However it was famously remade in 2001 by Christina Aguilera, Lil' Kim, Missy Elliot, Mya and Pink, to accompany the film 'Moulin Rouge'.