Are Rita Ora And Chris Brown Dating? This Instagram Picture Might Be The Answer
2 March 2016, 10:47 | Updated: 13 March 2016, 00:23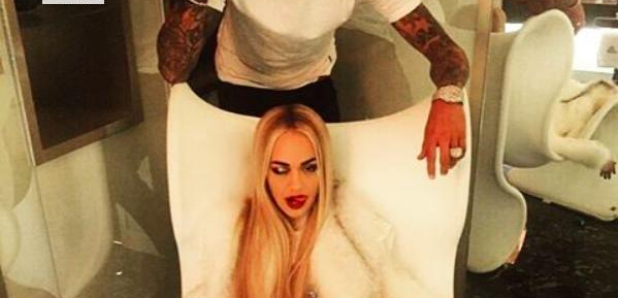 Check out the caption on Rita's latest Instagram post.
Rita Ora has once again fuelled rumours that she's dating Chris Brown.
The X Factor judge posted a photo of the two hanging out recently in Milan, it sees Rita sat on a white armchair winking at the camera, while Breezy poses with a cigarette behind her.
It's been reported that Rita originally caption the photo 'Bae', before removing the word and leaving only a smiley emoji.
There was a lot of controversy after Rita Ora spoke about her feelings towards Chris Brown, who she recently collaborated with on 'Body On Me', in an interview last year.
"I love him [Chris] on different levels. I see how he treats his people and he's a good person with a good heart and a lovely family," she told The Sun.
"The discrimination and all what people think? If you have a great song then no-one cares."