A$AP Rocky Admits His Rita Ora Lyrics Were "Tasteless", But Still Doesn't Apologise
7 July 2015, 11:47 | Updated: 25 January 2016, 17:36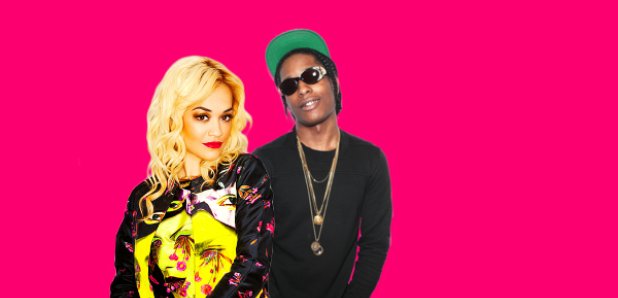 He stopped short of a full apology.
A$AP Rocky has admitted his explicit lyrics about Rita Ora were "tasteless" but stopped short of apologising to the singer.
"The Rita thing was tasteless of me," he told the Guardian. "[But] I've got to stand by it, because I did it. I said it. Who gives a f**k about who I'm f**king? Nobody really cares. It's fun to hear, but who really gives a f**k about who Rita Ora's f**king?"
The A$AP Mob chief new album 'At.Long.Last.A$AP' featured a crude diss aimed at the 'R.I.P' star. On the song 'Better Things', Rocky raps: "I swear that bitch Rita Ora got a big mouth/ Next time I see her might curse the bitch out/ Kicked the bitch out once 'cause she bitched out/ Spit my kids out, j***ed up all in her mouth and made the bitch bounce."
Rocky has been unapologetic about the lines, despite facing criticism.
"First off, this song, it's old," he told 'Sway in the Morning' in late May. "It's one of the older songs on the album. What I will say is, I got into a lot of trouble over her at times when I didn't need to. She caused a lot of grief. So, at that time, for me, it was just like, you know."
You might also like...