Rihanna's Uncle Reportedly Accused Of Selling Fenty Puma Knock-Offs
23 November 2017, 10:33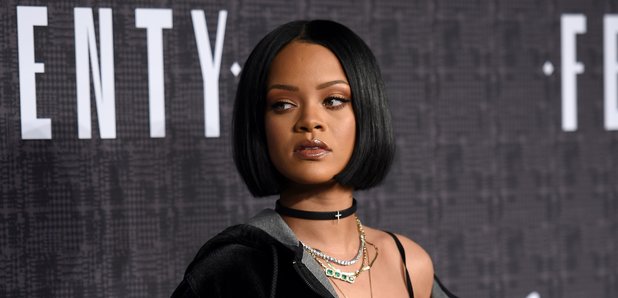 Leroy Fitzgerald Brathwaite has allegedly already been been charged.
Rihanna's uncle has been accused of selling knock-off apparel from his niece's Fenty Puma line, reports claim.
According to Barbados leading newspaper Nation News, 53-year-old Leroy Fitzgerald Brathwaite has been charged for alleging flogging fake slippers and T-shirts which mimic the designs of Ri's famous line.
Police investigating the case have stated that Rihanna was in Barbados when she noticed knock-off merchandise from of her popular Puma brand being sold in Swan Street.
The 'Needed Me' songstress told a Puma representative who later flew to Barbados to look into the matter, and concluded that they were indeed fake items worth around $1000 in total.
Brathwaite was arrested after a police report was filed under the Fair Trading Comminssion's Consumer Protection Act, with one of Puma's officials from Curacao going to court to witness the case.
He has pleaded not guilty to the charges and, as of now, is off on $1000 bail. His lawyer is calling for a dismissal of the charges, arguing that they weren't clearly laid out properly.
Rihanna is yet to publicly respond to the reports.
Meanwhile, the beauty entrepreneur was recently recognised as one of the highest-paid women in music in 2017.