Rihanna Shares Video Of Herself Twerking While On Holiday
30 December 2014, 22:46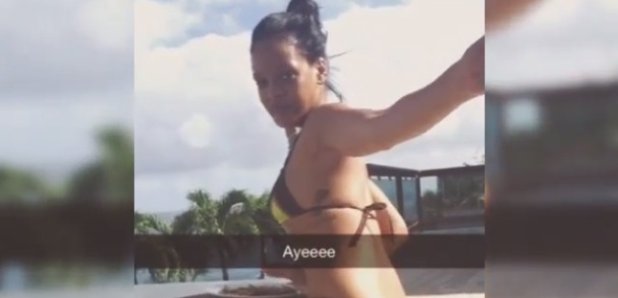 The singer works it, even with a plate of food on her lap.
Unlike most of us, Rihanna has been spending the Christmas period on holiday and in her latest appearance on Instagram the singer was eager to showcase her twerking skills.
The video, uploaded by her best friend Melissa Forde, shows Rihanna twerking while sitting down with a plate of food on her lap. The short 15 second clip is captioned "Dnt Drp That".
You can watch it below:
Rihanna is widely expected to be preparing to release a new album in 2015 and has already previewed new music on her own Instagram account.
Her last album 'Unapologetic' was released in 2012 and featured the singles 'Diamonds' and 'Pour It Up'.