This Is The 20-Year-Old Girl Who Wrote Rihanna's 'B*tch Better Have My Money'
7 April 2015, 16:16 | Updated: 7 April 2015, 16:25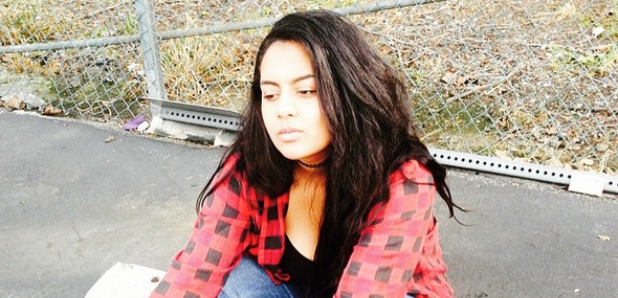 Meet Bibi Bourelly.
Rihanna recently unveiled the track that will act as her highly anticipated studio album's new single.
'B*tch Better Have My Money,' which was first performed at the iHeart Radio Awards and later made available to stream on Tidal, has catapulted Rihanna right back to the place she knows best - the forefront of the music industry.
But little known is the person who wrote the song. Bibi Bourelly, a 20-year-old woman from Berlin who describes herself as "an artist first and foremost" is making waves in the industry with her songwriting talent.
"The only songwriting projects I've ever had are Rihanna. And, to be honest, she's the only person I really cared about writing for," Bibi told Noisey. "She liked my songs and the things I was doing, because I love to make music. And she picked them."
But a quick look at Bibi's Instagram page will show you that she's impressing more than just Rihanna. She's been pictured with Usher, Pharrell and Kanye West, who she says is the person that took her out to LA to meet Rihanna.
Bibi also wrote the song 'Higher' for Rihanna's new album, clips of which Rih shared on Instagram last month.
"I'm an artist not a songwriter," Bibi said. "Mentally, at heart. I don't write songs to be on a record, I don't write songs to be sold. I do it to pour my heart out, whether I'm in pain or totally happy."
Anyone else have a feeling we'll be hearing more from Bibi?