Rihanna Sparks Debate After Posting Instagram Photo Of Her Niece In The Bath
8 November 2016, 16:06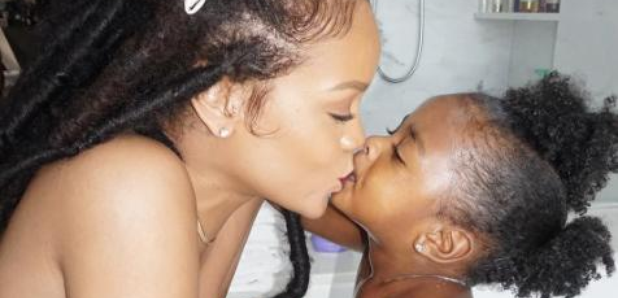 RiRi's latest Instagram picture has got everyone talking.
Rihanna has sparked controversy on social media after posting a picture of herself naked alongside goddaughter Majesty in a bathtub.
The 'Work' singer posted the adorable picture of herself kissing the two-year-old, alongside the caption: "Unconditional."

Despite the innocence of the picture, some fans have criticised Rihanna for "exposing" the child on social media.
One fan on Twitter said: "Wtf is Rihanna doing posting a pic of naked Majesty?"
Wtf is Rihanna doing posting a pic of naked Majesty?

Oh ffs I give up on this life entirely.

— Balance (@ChendGolden) November 7, 2016
While another fan completely disagreed.
there's nothing wrong with Rihanna and Majesty's photo

— ️ (@nightride) November 7, 2016
The debate continued on her Instagram post, where people on both sides argued their points.
"So inappropriate, what's wrong with society," said a user called 'Melc386'.
And 'king_richardx' agreed, adding: "Child porn... this should be reported".
However Instagram user 'Chill Hombre' clapped back: "This isn't inappropriate, shutup people do this on a regular. She isn't showing anything and neither is the little girl."
'Emilyyamara' said: "Everyone has naked baby bath pictures lol and they post it online all the time and why would the kid care she was like 3 in the pic it won't affect anything lol"
The discussion is continuing to rage on in Rihanna's comments section.