Rihanna Reveals The Secret Behind Her Personal Style And It's Surprisingly Relatable
19 October 2017, 12:14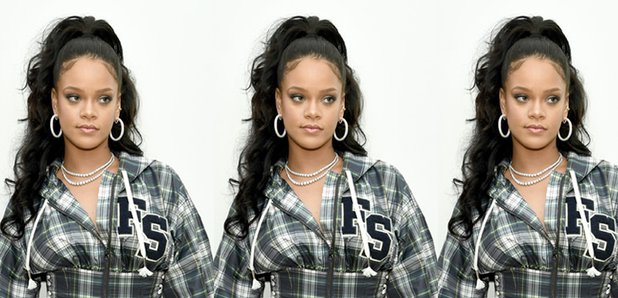 Bad Gal is just like us.
As one of the world's biggest trendsetters, it's nice to know that Rihanna faces the same decisions as us when it comes to dressing for the day.
During an interview with the Cut, 'Wild Thoughts' hitmaker revealed the technique she uses to achieve her iconic fashion-forward style.
"I actually have had the pleasure of a fluctuating body type," she said of her famously curvaceous figure.
"One day I can literally fit into something that is bodycon, and then the next day — the next week — I need something oversized; I need a little crop here and a high-waist there to hide that part, you know?"
The Barbadian beauty explained how her clothing choices often depend on how she feels about certain parts of her body that day.
Renowned for her unashamedly individual style, Rihanna received adoration from fans earlier this year as they celebrated a shift in her weight - all hail the return of 'Thickanna'.
"I really pay attention every day when I go into the closet about what's working for my body that morning," she said.
"I feel like that's how everyone should go after fashion, because it's an individual thing. And then, if you take it further, it's like: What week are you having?"'
"You having a skinny week? You having a fat week? Are we doing arms this week? We doing legs this week? We doing oversized?"
The cosmetics entrepreneur, who launched her sophomore 'Fenty Beauty' collection last week, revealed how she goes about dressing for her shape.
"I love to play with silhouettes as well, but I think it's important to make sure that you wear the thing that works for your body the best, and that's flattering" she said.
Speaking on the impact of social media on fashion, Rihanna said she believes Instagram is "the death of all trends".
"Once it gets there, it's too late. It's gone. I'm so over it. I can't; I can't deal" she added.
Meanwhile, the R&B songstress recently let slip that her most recent collection with Puma may have been her final.
Rihanna was originally announced as Puma's creative director in 2014, and released her first Fenty collection in 2016.