Rihanna Found Her 'Bitch Better Have My Money' Co-Star On Instagram
7 July 2015, 11:07 | Updated: 7 July 2015, 13:03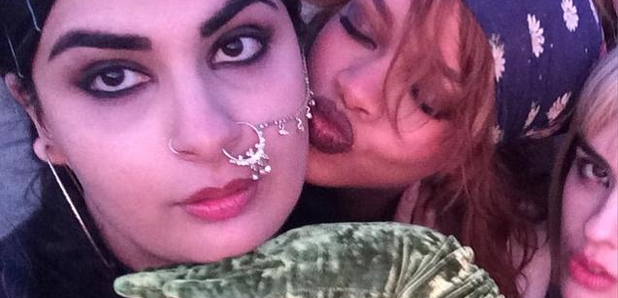 Rih asked a complete stranger to appear in the video with her.
Rihanna found one of the co-stars of her 'Bitch Better Have My Money' video on Instagram.
Despite having no prior acting experience, Rih asked 25-year-old Settle resident Sanam to appear as one of her henchwomen in the video alongside actors Mads Mikkelsen and Eric Roberts and model Rachel Roberts.
Rih approached Sanam after coming across one of her Instagram photos by chance.
"When we were down there, the first day I met her, I was like, 'How did you find me?'" Sanam recalled to Vice. "She was like, 'I saw you on my Explore page.' She saw that picture of me where I was wearing my nath and my tika. She was like, 'I just thought you were so cool, and I was like, I don't know if I should message her or not. I don't know if she's going to be down.' I'm just sitting there, like, 'Are you crazy? How could you be nervous to message me?'"
Watch the full 'BBHMM' video here and lookout for Sanam.