Rihanna Hints At Future Sam Smith Collaboration
31 March 2015, 11:20 | Updated: 31 March 2015, 17:09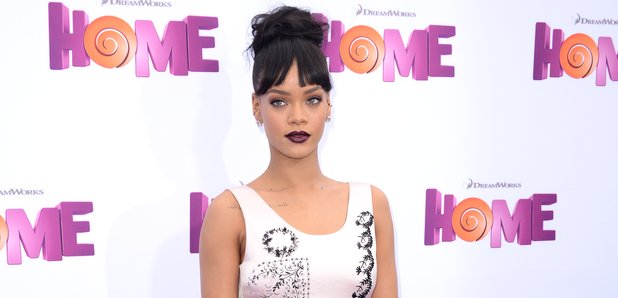 Can we expect to hear it on 'R8'?
Rihanna has hinted that a future collaboration with Sam Smith is on the cards.
The 'B*tch Better Have My Money' singer voiced that she is a big fan of the British artist, claiming that she would love to work with him.
"He is so talented, it would be amazing to work with him," Rihanna said whilst at the iHeartRadio Awards on the weekend. "He has such a beautiful voice, is a beautiful songwriter, but more important than that he is an absolutely beautiful person, and that comes across in his songs."

So could we hear and Sam Smith and Rihanna team-up in the near future? Probably. "No matter how busy we are, when two artists want to work together they make it happen," she added.

Last week Rihanna released her new single 'B*tch Better Have My Money,' performing it live for the first time at the awards ceremony on the weekend. It's the second single to be unveiled from her upcoming new album, following Kanye West and Paul McCartney collaboration 'FourFiveSeconds.'