Rihanna's Sassy Clapback Shuts Down Upset Fans Requesting New Album
8 April 2019, 14:52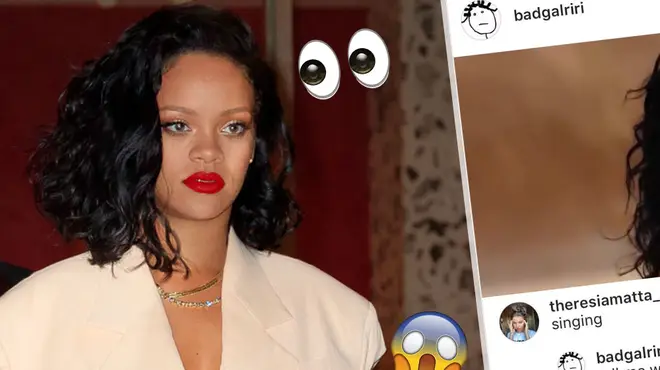 Rihanna takes to her Instagram comments to address fans who are pressuring the star to release her album...
At the end of 2018, Rihanna teased much-anticipated music as a follow-up to Anti. The wait has been a long one, with fans pressuring RiRi to release her new album at every chance they get.
RiRi confirmed her new album is a wrap as she let her friends baby have the first listen. In December 2018, Rihanna confirmed that the album will be releasing in 2019.
However, fans are urging the star to release the album as soon as possible.
One Instagram commented under Rih's photo of her new Bronzer saying "ok now can you please go back to singing".
Rih kept it swift and sweet and replied "I love how y'all tell me what to do, it's great".
Another Instagram user 'naeemadam_' showed RiRi how frustrated he was by jumping in the comment section of Rihanna's Fenty Beauty Bronzer post. The user commented underneath the post saying "Annoyed. We want the album sis".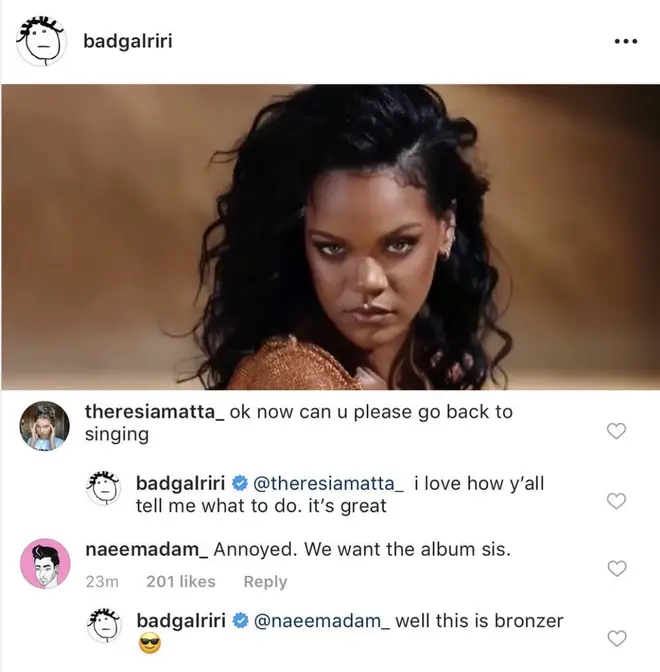 In true fashion, Rihanna spotted the comment and commented back.
Rihanna simply replied, "well this is bronzer," reverting the attention back to the subject line.
Rih confirmed the album was completed in February. Now, the waiting game continues...