Rihanna Addresses Controversial Song Calling To Swap R. Kelly & Trump For Biggie & Tupac
3 May 2019, 10:56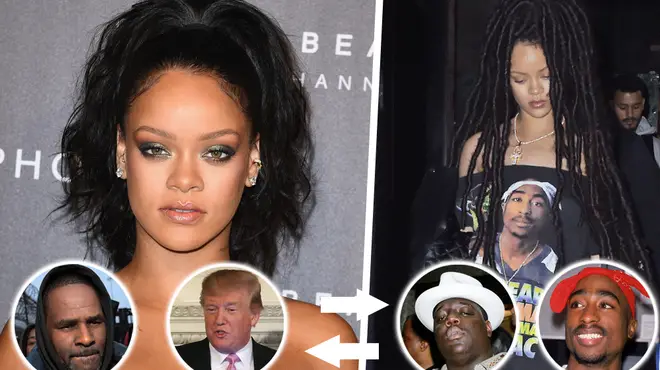 Rihanna has taken to Instagram to address Joyner Lucas's song "Devils Work" that calls for R. Kelly & Donald Trump to be swapped with Biggie & Tupac...
Rihanna has recently praised American rapper Joyner Lucas for his latest single "Devils Work". Since the release of the single, the song has been deemed controversial as he suggests artists Tupac and Biggie should get swapped with controversial leaders who are still alive, such as R. Kelly and Donald Trump.
Rihanna Shares Emotional Tribute To Lauren London Following Nipsey Hussle's Tragic Death
BadgalRiRi supports the song and seemingly agrees with the songs message. In the other words, the song calls for artists who should be the one's who are no longer here instead of legendary late leading figures in the hip-hop community.
With his new project, ADHD, Joyner Lucas released his single. Fans have been receptive and are loving the track. The song has caught a lot of eyes and is deemed to be quite controversial.
However, the "Needed Me" singer reposted a portion of the video, where Lucas addresses artists who are no longer here being traded with leaders who are still alive.
Rihanna took to Instagram along with a major co-sign for the song. Rih wrote "Just Incase y'all missed this moment for the culture from da homie @joynerlucas.
The superstar is clearly feeling the song and even deems it a significant moment as the song addresses many issues in society - specifically in the hip-hop community.
Joyner Lucas - Devil's Work (ADHD)
In 2018 Joyner Lucas got nominated for a Grammy for his song "I'm Not Racist" with features Eminem. He has also announced a joint project with Chris Brown and even got into a viral rap battle with Tory Lanez.
>
>
>