Here's How Rihanna Responded To The Charlottesville Violence
15 August 2017, 10:27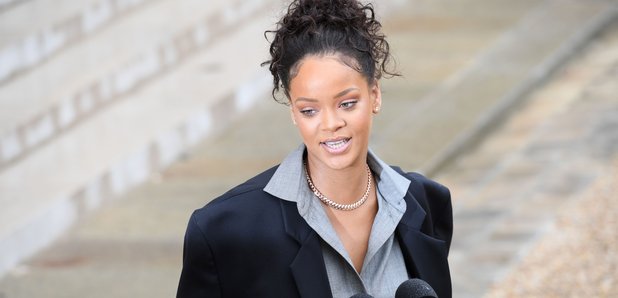 The 'Needed Me' star took to Instagram following the highly-publicised protests.
Rihanna has responded to the violent protests in Charlottesville, Virginia which occurred over the weekend.
The Barbadian beauty took to her Instagram page following the highly-publicised protests to share two images with her 55.9 million followers.
In the first photo, a woman can be seen practising her mugshot, with Ri captioning the meme "mood".
The second features a woman standing opposite two men wearing what appears to be the uniform of white supremist group The Ku Klux Klan.
"2017." Rihanna captioned the photo, as fans commented on the poignancy of the image.
"Right.. More like 1917..." commented one user.
The singer's posts appear to be in response to the recent violence in Charlottesville, Virginia.
Last Friday (11th August), hundreds of marchers began descending on the University of Virginia carrying lit torches and shouting slogans like "white lives matter" and "blood and soil".
Violent conflict arose on Saturday as white supremacists clashed with counter-protestors in Charlottesville, before a car ploughed into a crowd of both anti-racist and anti-fascist demonstrators.
One person was killed and 19 left injured after the speeding vehicle slammed into the victims during the rally.
Two Virginia State Patrol troopers were killed in a helicopter crash while "assisting public safety resources with the ongoing situation in Charlottesville".