Rihanna Hilariously Responds To Fans Not Knowing Her Last Name
22 September 2017, 16:45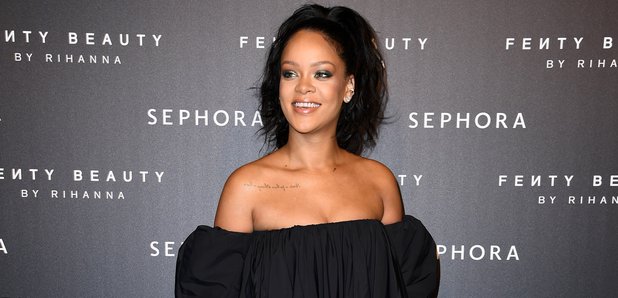 RiRi has clapped back.
Rihanna has responded hilariously after discovering that fans didn't know her last name.
Following the release of her popular new makeup line Fenty Beauty, people took to Twitter to express their confusion at Rihanna's choice of name for the product.
Some people thought 'Fenty' was simply a word she invented, while others had no idea it had any connection to her name.
For those still unaware, the singer's full name is Robyn Rihanna Fenty.
However after seeing the golden social media reactions on social media this week, Rihanna has offered her own reaction.
"When people ask how I came up with Fenty," she wrote alongside a picture of herself giving a sarcastic eye-roll.
Meanwhile, Rihanna was in London this week to attend the official launch of her Fenty Beauty line in the city.
The singer was spotting doing makeup for fans and posing for photographs.