Rihanna Responds To Fat-Shamers In The Most Rihanna Way Possible
6 June 2017, 10:29 | Updated: 6 June 2017, 10:32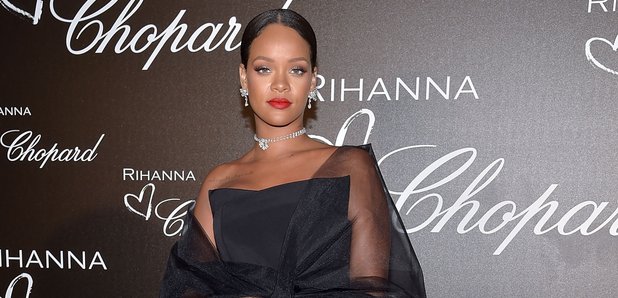 Trolls, RiRi has no time for your shenanigans.
Rihanna has responded to Internet body-shamers who called her out after she appeared to be sporting a fuller figure.
The 'Love On The Brain' singer sent the Twittersphere into overdrive when images of the curvaceous star, dubbed 'Thickanna' by fans, went viral online.
While many fans were quick to compliment RiRi on her body, it wasn't long before users began making assumptions that the star was pregnant, with a number of trolls simply labelling her as "fat".
Is Rihanna going to make being fat the hot new trend? https://t.co/DnFdi9AZy3 pic.twitter.com/r6jed6wRiQ

— Straight Spags (@ChrisSpags) May 30, 2017
so these are some quotes from the "Rihanna is Fat" article pic.twitter.com/IlGTpoE5TU

— mia! (@miaogorchock) May 30, 2017
In response, Rihanna fans jumped to the Bajan beauty's defence.
The fact that people are saying Rihanna is 'fat' is a joke. Society needs to fix the fuck up.

— Jayde Pierce (@JaydePierce) May 31, 2017
call rihanna fat again pic.twitter.com/ySApFWKvIu

— petty queen (@badgaldegu) May 30, 2017
imagine thinking rihanna is fat. if she fat then i don't wanna even know what i am pic.twitter.com/XFq5jHJKBW

— kir (@classifiedhoe) May 30, 2017
RIHANNA IS NOT FAT SHE'S JUST EATIN GOOD LEAVE HER ALONE pic.twitter.com/SYDOIwUiEZ

— shelby (@shelbyhamiIton) May 31, 2017
It wasn't long before the meme queen herself retaliated to the body-shamers.
Taking to her Instagram account, Rihanna posted an iconic meme of Gucci Mane in the ultimate hater-aimed clap back.
The image involves a side-by-side comparison of the rapper before and after his dramatic transformation over the last 10 years.
The Insta post comes just days after the R&B songstress announced the upcoming launch of her debut cosmetics line.
Fenty Beauty will be arriving the autumn, and has been hailed by Ri herself as the "new generation of beauty".
You tell 'em Ri.