Rihanna Responds After Being Named One Of TIME's Most Influential People Of 2018
20 April 2018, 11:45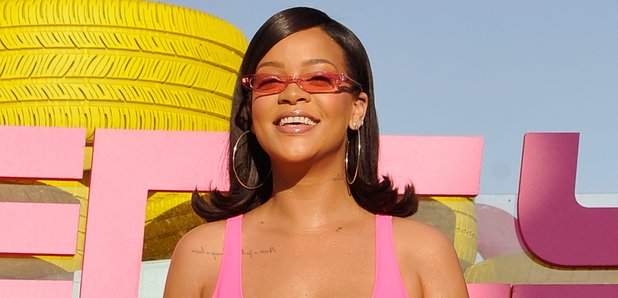 Fellow hitmaker Adele paid a touching tribute to the singer.
Rihanna has been named one of TIME Magazine's 100 Most Influential People of 2018.
The publication have hailed the R&B songstress as an 'Icon' on their list, which is divided into separate categories including 'Pioneers', 'Leaders' and 'Artists'.
A tribute to each person is written by another celebrity, and Rihanna's was written by none other than Grammy Award-winning singer and songwriter, Adele.
"The innovative and groundbreaking world of Rihanna that no one else will ever be safe in and get away with copying," writes the 'Hello' hitmaker, "She makes her own rules and bends ours."
"Whenever I've met her, she's been the most gracious, loyal and funny goofball of an icon," Adele gushed, "She glows like when someone's taken a picture with a flash and you're dazed for a few minutes after."
Upon learning of her latest accolade, Rihanna took to Instagram to thank the publication for their acknowledgement, and Adele for her "kind words".
Other artists featured on this year's prestigious list include Cardi B, Jennifer Lopez and Kesha.
Actress Taraji P. Henson said of Cardi: "She talked openly about being a former stripper. And she was proud of it—like, So what, I was on the pole, look what I parlayed that into?"
"I felt like she had the voice of the people, you know what I mean?" she continued, "She recorded 'Bodak Yellow' because it's what she loved. Now she's the biggest thing in music.
"And even with all those eyeballs watching, she's still unapologetically herself."
Meanwhile, Rihanna has been teasing a new upcoming project that many assume to be her rumoured lingerie collection, SavageXFenty.