Rihanna Responds To Snapchat Domestic Violence Advert Featuring Chris Brown
15 March 2018, 15:32 | Updated: 15 March 2018, 15:34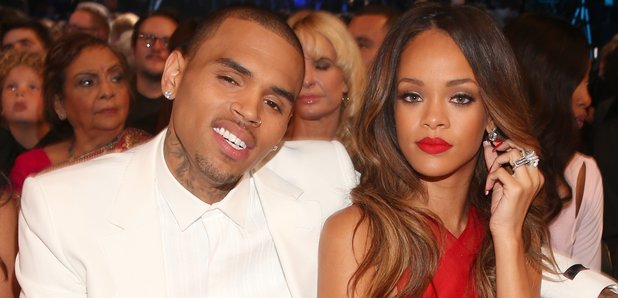 Rihanna is not happy with Snapchat's views towards domestic violence!
Rihanna has responded to Snapchat's controversial domestic violence 'game' featuring herself and Chris Brown.
The feature, which offered people the chance to 'slap' Rihanna or 'punch' Chris Brown, was removed after receiving a fierce online backlash.
However Rihanna has now offered her own lengthy response to the incident, taking to Instagram stories to release the statement.
"Now Snapchat I know you already know you ain't my favourite app out there! But I'm just trying to figure out what the point was with this mess!
"I'd love to call it ignorance, but I know you ain't that dumb! You spent money to animate something that would intentionally bring shame to DV victims and made a joke of it!!!
"This isn't about my personal feelings, cause I don't have much of them… but all the women, children and men that have been victims of DV in the past and especially the ones who haven't made it out yet… you let us down!
"Shame on you. Throw the whole app-oligy away."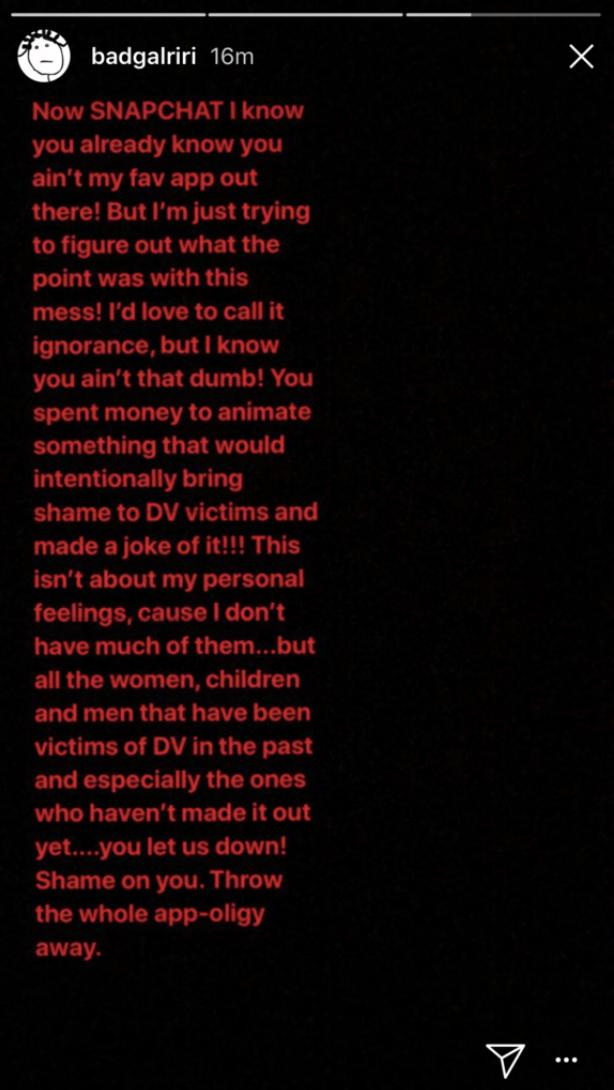 Rihanna was infamous assaulted by Chris Brown after a Grammys pre-party in 2009.
Chris Brown is yet to officially respond to Snapchat's domestic violence 'game' or their apology.
However the controversial singer has teamed up with Lil Dicky on a hilarious music video for their new collaboration 'Freaky Friday'.
The pair swap bodies and switch lives in the creative official visuals.