Rihanna Responds After Calling Diplo's Songs "Airport Reggae"
9 August 2017, 10:06 | Updated: 9 August 2017, 10:19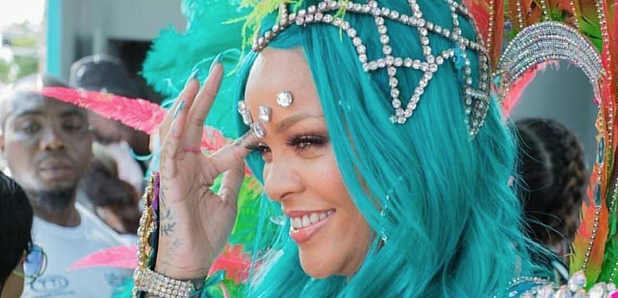 Rihanna hit back brilliantly.
Rihanna has responded after she reportedly told Diplo that his music sounded like reggae music played at an airport.
The Major Lazer producer recently revealed that Rihanna had slammed one of his songs during a star-studded studio session.
"I had a session with her, and Future was also invited," Diplo told GQ. "The Weeknd was there. Metro Boomin was there before anybody knew who he was. I was so contact high.
"Future played her, like, 700 songs. It was four in the morning. Finally, I was like, 'Yo, G, I'm leaving unless you let me play her a song'.
"So I played her a song. And she was like, "This sounds like a reggae song at an airport". [laughs] I was like, I'm gonna go kill myself."
After the story was picked up by a number of publications, Rihanna responded in the best way.
"My bad @Diplo," she wrote, adding "#DutyFree".
Meanwhile, Rihanna also made headlines this week for her stunning outfit at annual Barbados festival Crop Over.
Many of her fans were upset after her ex-boyfriend Chris Brown left a comment under one of her selfies from the festival.