Rihanna Confirms What Her New Album Will Sound Like & Fans Are Excited
4 May 2018, 11:15 | Updated: 4 May 2018, 11:23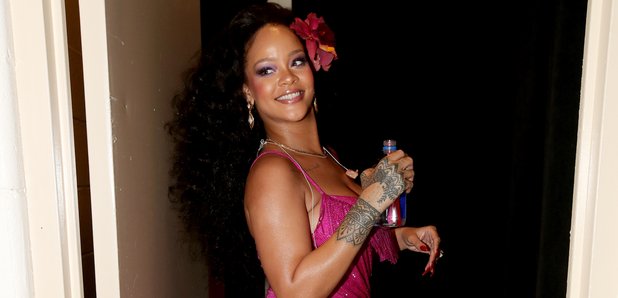 Rihanna's new album is on the way!
Rihanna has confirmed that her next album will be heavily influenced by Reggae.
The Fenty Beauty star sat down for a revealing interview with Vogue magazine, where she discussed her current relationship with Drake, new music and more.
Despite refusing to name any features or producers on the project, the publication confirmed the sound of her highly-anticipated new album.
"She plans to make a reggae album," wrote Vogue. "Though it's too soon to name a full list of collaborators, one early influence may be Supa Dups, the Jamaican-born record producer who has worked with such dancehall greats as Beenie Man, Sean Paul, and Elephant Man."
Rihanna also revealed that Bob Marley was her favourite reggae artist of all time.
"I'm gonna sound like a real tourist when I tell you my top Bob songs," she said, before revealing she loves 'Three Little Birds,' 'No Woman, No Cry,' 'Redemption Song' and 'Buffalo Soldier'.
After hearing the news Rihanna is working on a Reggae album, fans expressed their excitement on Twitter.
RIHANNA IS MAKING A REGGAE ALBUM MY ACTUAL DREAMS ARE COMING TRUE

— aⅆiti (@adi__ti) 4 May 2018
I already know Rihanna's reggae album is going to be a staple. She's going to show the girls what they SHOULD'VE done. pic.twitter.com/AXYkDUHiRz

— I Luh God (@aVeryRichBish) 3 May 2018
Man im so excited Rihanna is making a reggae album. Reggae Rihanna >>>>>

— Tokiyo (@LinaToki) 3 May 2018
If Rihanna drops a reggae album I'm going to be pregnant I'm telling you.

— King Glo (@hepbvrnn) 4 May 2018
rihanna is finally working on a reggae album all these years i been begging and she heard me

— mama africa (@thatgirlsalina) 3 May 2018
Rihanna is coming out with an Reggae album ... 2018 is complete

— Humble Savage (@Far_FromAveraqe) 3 May 2018
If this Rihanna reggae album is true. We are going to receive some serious bops. I mean serious

— Don't answer Wan (@Francisimz) 3 May 2018
Meanwhile, Rihanna is currently preparing to launch her anticipated Savage X Fenty lingerie collection.