Fans Are Reminding Rihanna She Owes NBA Player A Date After He Finally Becomes All-Star
19 January 2018, 11:44 | Updated: 19 January 2018, 11:46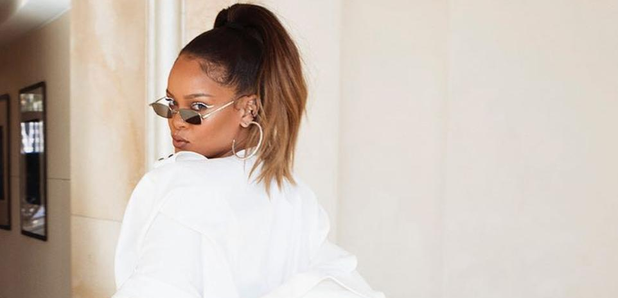 Is RiRi going to respond?
Fans are reminding Rihanna that she owes NBA player Joel Embiid a date after a previous exchange on Twitter.
The Philadelphia 76ers forward, who publically announced that had a crush on Rihanna back in 2014, tweeted the singer asking her on a date.
Hey baby holla at me!! Dinner at giorgios at 930pm @rihanna????

— Joel Embiid (@JoelEmbiid) 22 July 2014
Rihanna apparently followed him back on Twitter, with Embiid claiming that she was considering his offer.
SOURCES: Rihanna is considering JOEL EMBIID's offer

— Joel Embiid (@JoelEmbiid) 22 July 2014
However despite his intentions, the date never materialised.
He later posted a tweet revealing that a "famous girl" had turned him down and said "come back when you're an All Star."
This is the truth... I was trying to get with this famous girl and she said " Come back when you're a All Star" bruhh pic.twitter.com/CFBnRqnKMA

— Joel Embiid (@JoelEmbiid) 17 August 2014
According to TMZ, the "famous girl" he referred to at the time was actually Rihanna.
Embiid wasn't able to become an All Star due to injury however everything changed when he was finally officially named a starter on the Eastern Conference's All-Star team.
Following the announcement, fans began flooding Rihanna's Instagram comments with his name.
It's happening!!! pic.twitter.com/BZI9NNB0U4

— Ronnie 2K 2K18 (@Ronnie2K) 18 January 2018
Embiid addressed the situation after a recently basketball game and decided to her down on live TV.
Sorry Rih, it's a no from JoJo

: houseofhighlights/IG pic.twitter.com/dpfTI0Jutm

— Complex Sports (@ComplexSports) 19 January 2018
Rihanna has yet to respond to the situation however the singer was recently spotted on a romantic getaway with her rumoured boyfriend Hassan Jameel.
The pair were pictured on a balcony in Paris.