Rihanna's Lookalike Has Been Discovered In India & She's Breaking The Internet
6 July 2018, 00:00 | Updated: 6 July 2018, 00:01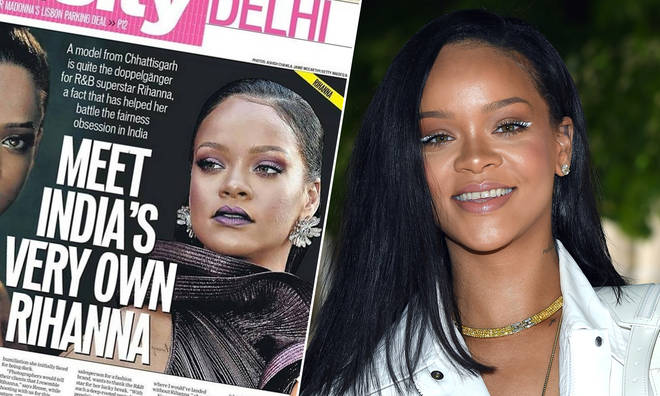 This will make you double check...
A stunning model from Chhattisgarh, India is currently storming the Internet for baring a striking resemblance to Rihanna.
Renee Kujur entered the world of modelling a few years ago, according to a report from the Hindustan Times, but was mocked for her dark skin and "unconventional features."
"They told me all models are into prostitution. I won't become a model unless I pleased clients. Being dark had already killed my chances," recalls the 23-year-old.
After being bullied for dressing up as a fairy at a costume competition aged three, Renee left the stage sobbing. However, years later, a friend would realis that Renee bore a striking resemblance to a certain Barbadian beauty.
"I laughed off the Rihanna part," she says, "But soon everyone was saying the same thing."
Renee now poses for selfies with fans and signs autographs, and says that being a doppelgänger for the singer has actually helped her get more modelling work.
"Photogs would tell their clients that I resemble Rihanna. That way, it was easier to convince them. No one could deny that Rihanna wasn't beautiful. That sort of worked in my favour," she says.
"Rihanna has already convinced people that she is sexy and beautiful and the West is crazy about her. If I resemble her, how can I be unattractive? That's how our mind works. I don't know where I would have landed without Rihanna,"
Renee added that she would love to meet the star and thank her. "She is a way turned around destiny for me. I would love to meet her, surprise her and thank her."
We're waiting on that RiR X Renee photoshoot...