Watch Rihanna Take On The Role Of Lead Advisor On The Voice US
19 October 2015, 12:46 | Updated: 19 October 2015, 12:48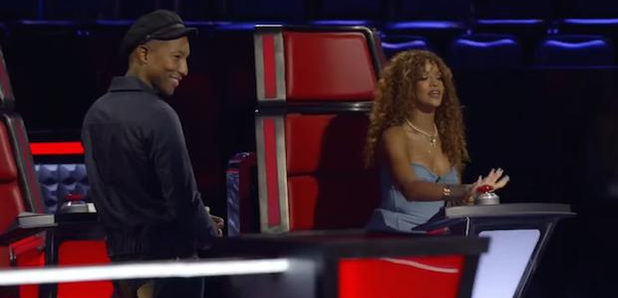 Rihanna's been giving a helping hand to budding musicians in her role as lead advisor on 'The Voice'.
Just when you thought 'The Voice' wasn't entertaining enough, they go and hire none other than the brilliant Rihanna as key advisor on series nine.
Pharrell, who is a regular coach on the US version of the TV series, called in his 'Diamonds' friend for reinforcement, much to his contestants surprise.
Watch what happened below:
With her trademark playful style, Rih clearly has as much fun as the contestants during her new gig.
Aside from the contestants however, it's the judges who seem to having all the fun, Gwen Stefani, Pharrell, Adam Levine and Blake Shelton can all be seen laughing and joking with Rihanna.
Something tells us this season of The Voice US is going to be jam-packed with laughs, fun and memorable moments.