Watch What Happened When Rihanna Kidnapped 80 Fans For Her Video Premiere
3 July 2015, 10:37
TIDAL | TIDAL X | Rihanna | BBHMM
03:03
The 'Bitch Better Have My Money' singer indulged in some life imitating art as she staged a huge surprise for her fans.
On Wednesday night Rihanna kidnapped 80 of her fans for an exclusive 'TidalxRihanna' experience.
It started with an email telling them to go a certain location in West Hollywood, all they knew was that it was something to do with Rihanna. When they arrived in the afternoon they queued up and were told to hand over their phones before being hoarded onto a bus and blindfolded (seriously!).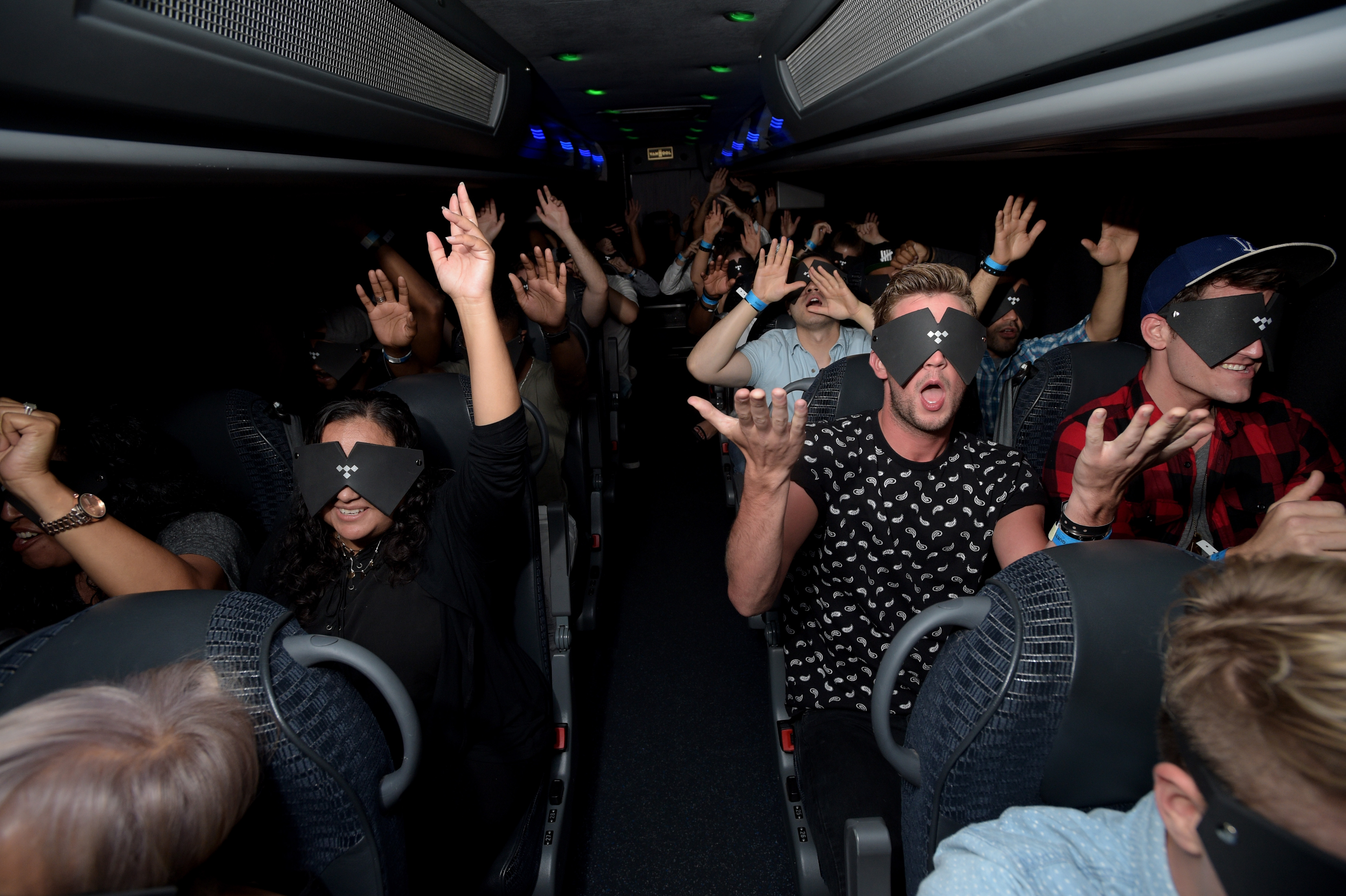 When the bus journey ended they were taken into a small theatre, which had been dressed up with creepy Marionette dolls hanging form the ceiling. Finally the whole thing became clear, and they predictably went nuts, when Rihanna came out revealed what was up.
"Thank you for allowing me and Tidal to kidnap you and bring you here to show you an exclusive premiere of my new video 'Bitch Better Have My Money'."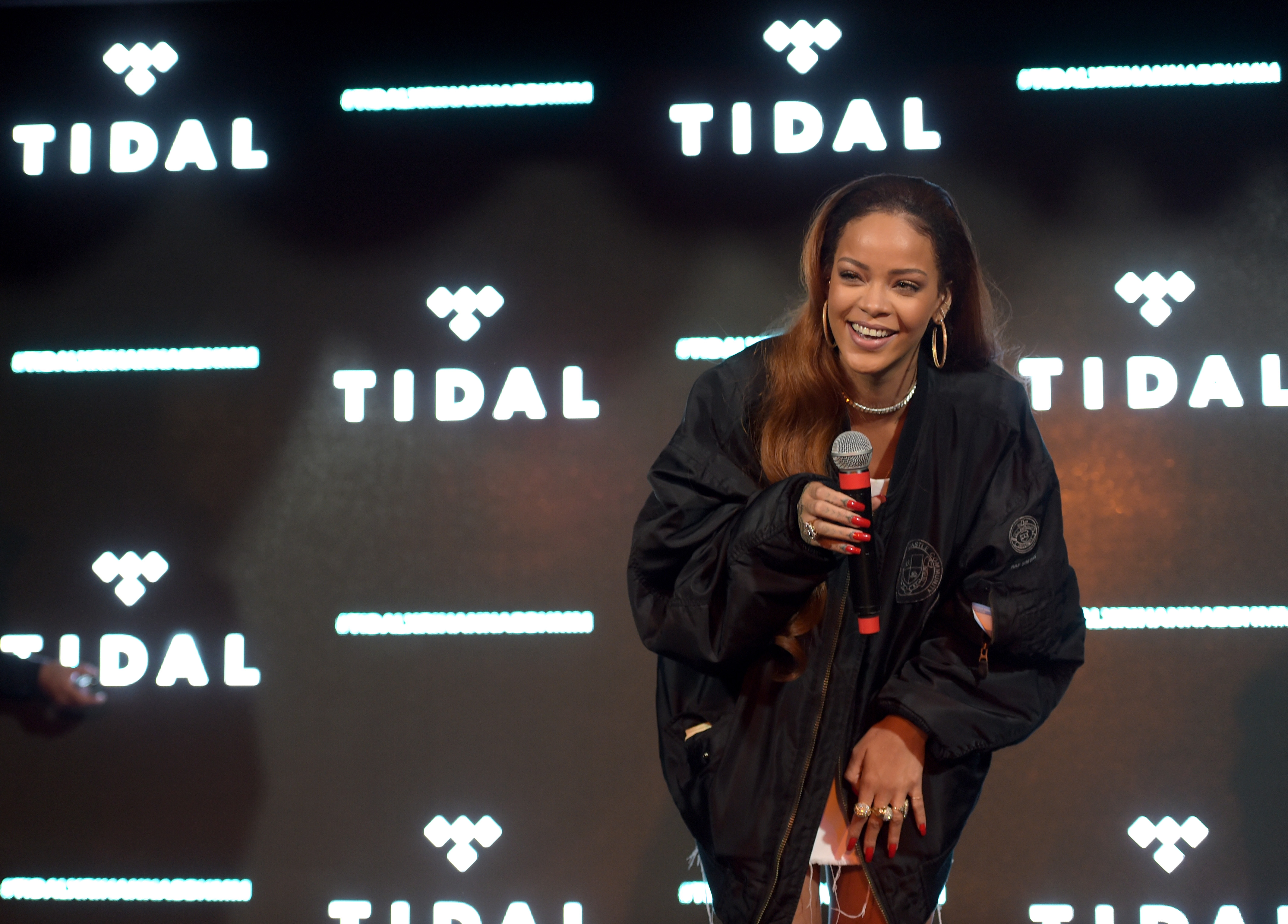 The fans were all given stacks of $1 bills while a cannon on the ceiling shot money at them, and after the premiere Rihanna hung out with the lucky 80, drinking and taking snaps before disappearing off again.
Thankfully, unlike in her new video, everyone went home unharmed.