Nicki Minaj and Jennifer Lopez Join Rihanna, John Legend And More In Reaction To Trump's 'Muslim Ban'
31 January 2017, 11:33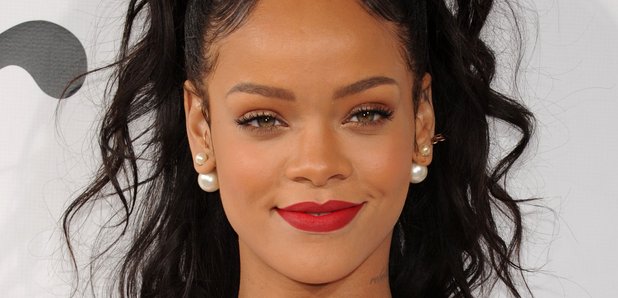 Protests are taking place at airports around the US.
UPDATE 31/01/17:
Nicki Minaj has responded to President Donald Trump's recent 'Muslim ban'.
The rapper posted this tweet yesterday in reference to the highly-publicised movement.
The most harmful thing you could ever take away from another human being is hope. #ProudImmigrant #Grateful #TaxPayerButIcantVote #America

— NICKI MINAJ (@NICKIMINAJ) January 30, 2017
Jennifer Lopez also protested the ban by posting this message on Instagram.
30/01/17
Celebrities including Rihanna, John Legend and Kim Kardashian have expressed their opinions on President Donald Trump's recent Muslim ban.
The ban was put in place to indefinitely bar Syrian refugees from entering the US, as well as to temporarily ban people from seven Muslim-majority countries - Iraq, Syria, Iran, Libya, Somalia, Sudan, and Yemen.
BBC News report that some visa categories, such as diplomats and the UN, are not included in the recent suspension.
As protests are taking place in many US airports this week in an act of disagreement with the ban, many famous figures have shared their own views on the act.
Rihanna took to Twitter shortly after the news broke:
Disgusted! The news is devastating! America is being ruined right before our eyes! What an immoral pig you have to be to implement such BS!!

— Rihanna (@rihanna) January 29, 2017
Kim Kardashian shared this chart, simply captioned "Statistics":
Statistics pic.twitter.com/aSpyFuabct

— Kim Kardashian West (@KimKardashian) January 29, 2017
Chris Brown tweeted a heart emoji alongside this photo:
January 29, 2017
The singer also shared this picture on Instagram, captioned 'I pray this is true':
Sia offered to match donations made to the American Civil Liberties Union:
help our queer & immigrant friends. send me your donation receipts for the @aclu & I will match up to $100K https://t.co/P9zVRH0WH0 #RESIST

— sia (@Sia) January 28, 2017
John Legend gave a powerful speech at the Screen Actor's Guild Awards.
"Our vision of America is directly antithetical to that of President Trump," the musician said.
"I want to specifically tonight reject his vision and affirm that America has to be better than that."
Kehlani reposted this quote on Instagram: