Here's Why Fans Are Speculating That Rihanna Is Pregnant
23 October 2017, 12:03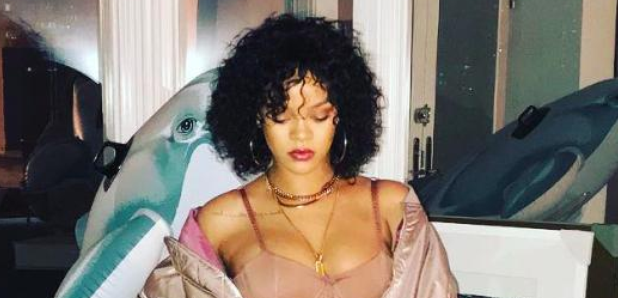 RiRi is glowing...
Rihanna has stepped out with her belly concealed amid ongoing pregnancy rumours.
The R&B songstress recently posted a series of selfies which showed her to be wearing a stunning pink ensemble, with a silky bomber jacket covering her mid-section.
Reportedly working on her ninth studio album, Rihanna was seen leaving a late night recording session at Electric Lady in New York over the weekend.
The 'Wild Thoughts' singer, who is reportedly dating billionaire Hassan Jamal, has yet to address the ongoing speculation that she is expecting her first child.
The pair were first romantically linked in June after being spotted on vacation together in Spain, before being pictured enjoying an evening dinner date in London last month.
Fans of Ri have since taken to social media to suggest that the star could potentially be pregnant.
Rihanna is pregnant and she's making it a point not to show her stomach in like every picture. I'm stressed

— Queen. (@UntamedHeart_) 22 October 2017
I'm calling it rn I think Rihanna is pregnant

— A (@adriennenewcomb) 22 October 2017
I don't care what y'all say.. I think Rihanna is pregnant

— preppin' charlie (@suunnnshinee) 22 October 2017
Rihanna gotta be pregnant . She's packing on them pounds.

— Tasha Ncole (@MzTasha_Nicole) 22 October 2017
Rihanna is pregnant

— Niesha. (@KeepnUpWithNi) 23 October 2017
Meanwhile, the Barbadian beauty recently responded to comments on her figure, admitting she has "the pleasure of a fluctuating body type".
Rihanna explained how her personal style and clothing choices often depend on how she feels about certain parts of her body on that day.