The Real Story Behind Rihanna Befriending A 'Homeless Woman'
28 November 2016, 12:05 | Updated: 28 November 2016, 12:08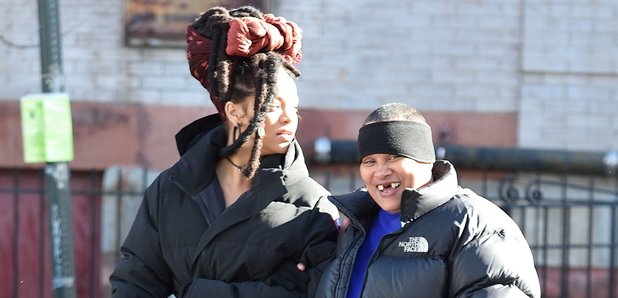 Has the truth been revealed?
Rihanna fans, who thought she befriended a homeless woman on the set of Ocean's 8, may be disappointed to learn the story was a hoax.
According to a number of reports, RiRi was spotted spending time with the woman in between filming for her new movie.
She even apparently gifted the woman a free pair of Puma Creepers.
Rihanna befriended a homeless person in NYC while filming for the Oceans 11 remake and been her bestfriend ever since pic.twitter.com/ETI6QbG2QS

— FREDDY (@FreddyAmazin) November 24, 2016
However it has now been revealed that the "homeless woman" is actually the owner of the building she was spotted outside of.
The woman in question, Leslie Quijano, responded to the story on Instagram after she spotted fans discussing the situation online.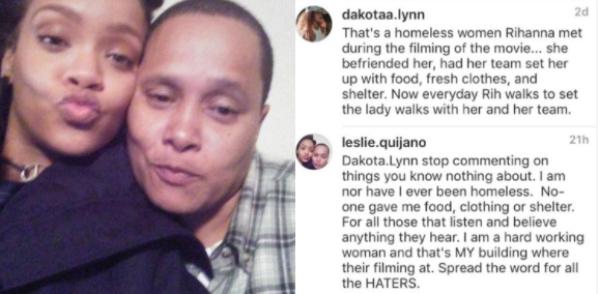 "I am nor have I ever been homeless," she said. "No-one gave me food, clothing or shelter."
"I am a hardworking woman and that's MY building where their filming at."

Meanwhile, Ocean's 8 is just one of three projects that Rihanna is currently working on.
The ANTI singer will also appear in new movie Valerian as well as the final season of TV show Bates Motel.