Has The Mystery Of THAT Tupac And Rihanna Picture Finally Been Solved?
25 January 2016, 12:10 | Updated: 25 January 2016, 12:16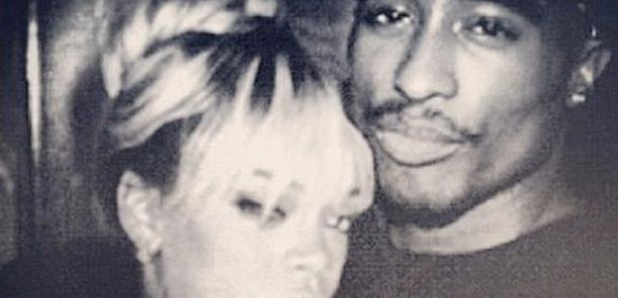 Is the picture a fake?
The Internet recently went into a frenzy after Tupac was seemingly spotted alive and well alongside Rihanna.
Entertainment website Reporterz originally revealed the astonishing picture, claiming that the 90s rapper "was never killed [and] it is unclear why he has been hiding."
The sensational claims quickly spread around the Internet, as many fans debated if Tupac was actually alive or not.
However it now appears the photo may actually be a fake.
Tricksters could have taken an original image of Tupac (below) alongside rapper Yolanda 'Yo-Yo' Whitaker in the 90s.
Tupac and Yo-Yo! #tupac #2pac #yoyo #classics #cool #throwback #music #hiphop #90s #1990s by doug.simpson.35 pic.twitter.com/AYXlUVPNhD

— Tupac (@Tupac_music) April 13, 2015
Then flipped the picture the other way around and turned it black and white.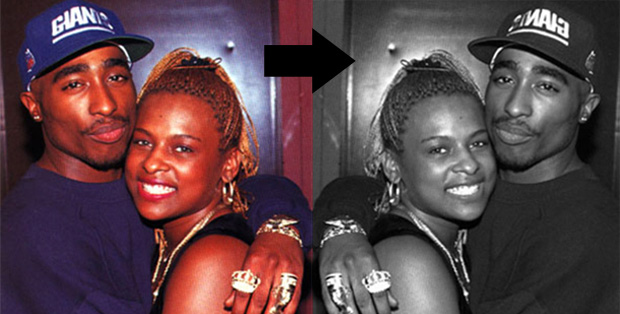 And swapped Yo Yo for Rih Rih.
So this just surfaced...Rihanna was 8 when Tupac supposedly died. I knew he was alive!!! pic.twitter.com/KNKf0uOzRH

— Michael Georgino (@MichaelGeorgino) January 23, 2016
Meanwhile, it has been confirmed that picture has been online for around three years – after the Bajan singer initially posted it on social media in 2012.
However this hasn't stopped conspiracy theories over the years, who have claimed that Tupac didn't die after being shot multiple times in 1996 – but in fact faked his own death.