Rihanna Went To A Flinstones' Themed Party Dressed As Pebbles
8 June 2015, 11:36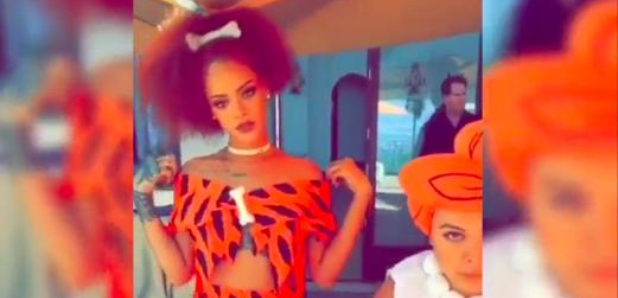 Rihanna recreated Bedrock for her cousin's 1st birthday party.
While her hip-hop peers Chris Brown, Nicki Minaj, Kendrick Lamar and many more took to the stage at Hot 97's Summer Jam concert on the weekend, Rihanna took a rain check, opting to head to a 1-year-old's Flinstones-themed birthday party.
The event was put on for Majesty, Rihanna baby cousin who frequently appears in her Instagram and Snapchat posts. Rih Rih went all-out for the occasion, dressing up as the character 'Pebbles' - complete with a bone in her hair.
In a video shared by Rihanna's best friend Melissa Forde, Rihanna is seem dancing with her friend, who is dressed at Wlmma, or as she calls her 'Ratchet Wilma.'